Everything You Need to Know About Hilton Grand Vacations Bonus Points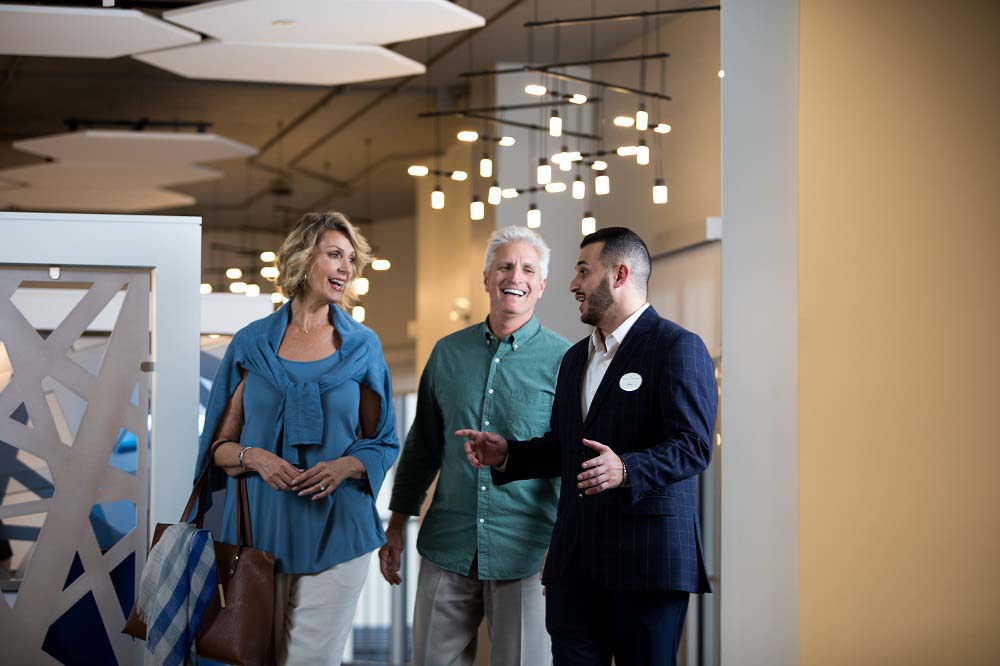 Through vacation ownership, Hilton Grand Vacations Members can expect travel adventures that give back memories of a lifetime year after year.
Hilton Grand Vacations sweetens the deal through Bonus Points: a Club currency Owners can use to upgrade their vacation experience.
But with all the perks of being a Club Member, how do Bonus Points stand out? Here's everything you need to know:
What are Bonus Points?
Bonus Points are different than the annual ClubPoints balance our Owners receive from their timeshare purchase. They're designed to reward you for your loyalty – and to help you get more out of trips to come.
New Owners earn Bonus Points with their initial vacation ownership purchase. And existing Club Members can earn points by referring new Members or taking advantage of special offers through Club-affiliated programs.
How do I use Bonus Points?
Bonus Points are valid for a maximum of two years. In that time, you can use them to book a reservation or customize your travel experience. Like many membership perks, this is another way Hilton Grand Vacations helps you own your vacation.
Here are a few ways to use your Bonus Points:
Convert to Hilton Honors points. Just like ClubPoints, you can convert Bonus Points into Hilton Honors points. Discover all that's available through Hilton's award-winning guest loyalty program. Book a stay at any location in the Hilton portfolio or spend your points on travel packages, gift items, airline miles or car rentals.
Pay maintenance fees. While you're waiting for the next stay at your Home Resort, we're busy making sure it's always upgraded and well-maintained. By using Bonus Points to pay your annual maintenance fees, you'll have extra money to invest in your next vacation.

Use ClubPartner Perks. Our additional travel options include cruises, guided adventures, houseboat rentals and more. Bonus Points are perfect for trying an all-new destination or adventure. Visit resorts around the world and combine your points to check off an item on your travel bucket list.
Travel comfortably with a Priority Pass. Want a little extra privacy and comfort while you travel? Purchase a Priority Pass with your Bonus Points and relax in one of more than 1,200 airport lounges in over 130 cities worldwide. Step away from the hustle and bustle of airport terminals and enjoy dining, retail and spa discounts between flights.
Book an RCI® Exchange vacation. Members have access to thousands of affiliated resorts in more than 100 countries through RCI Exchange, expanding your vacation options across the globe. Use Bonus Points to book your stay at select RCI resorts. Explore new horizons you never thought possible and become a world traveler in the process.
Make every point count
ClubPoints and Bonus Points are different, but they serve the same purpose – to improve the Owner experience. As you continue to travel with Hilton Grand Vacations, your Bonus Points will start to build up. And as you learn more about your membership, you'll see just how flexible our points system is.
This chart provides an overview of where ClubPoints and Bonus Points can take you: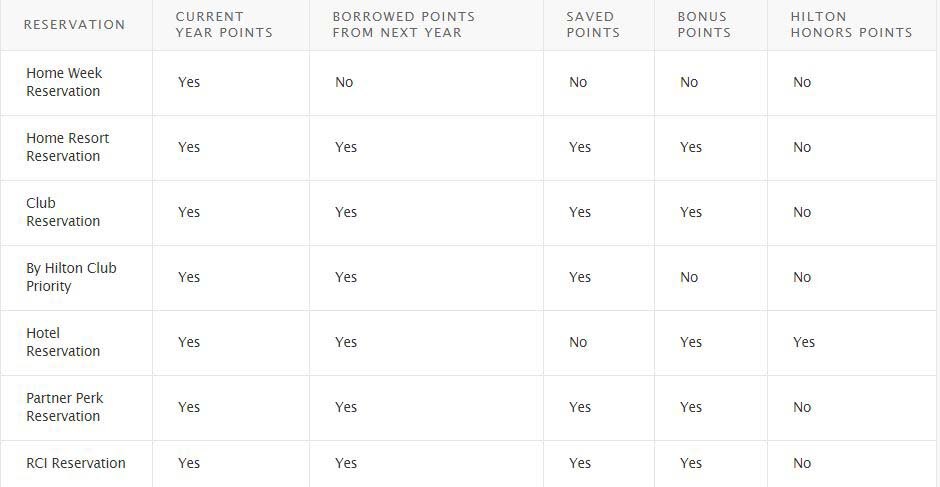 Bask in a lifetime of flexible vacations
The beauty of vacation ownership lies in the freedom to choose how you travel. Bonus Points are just one more way we reward our Members for their commitment to Hilton Grand Vacations.
Learn more about Bonus Points and other Club point currencies. Soon you'll be inspired to bask in a lifetime of getaways with Hilton Grand Vacations.
Call us at 800-230-7068 or fill out our online contact form and start your journey toward flexible vacations.