Ask a Club Counselor: How to Use Your ClubPoints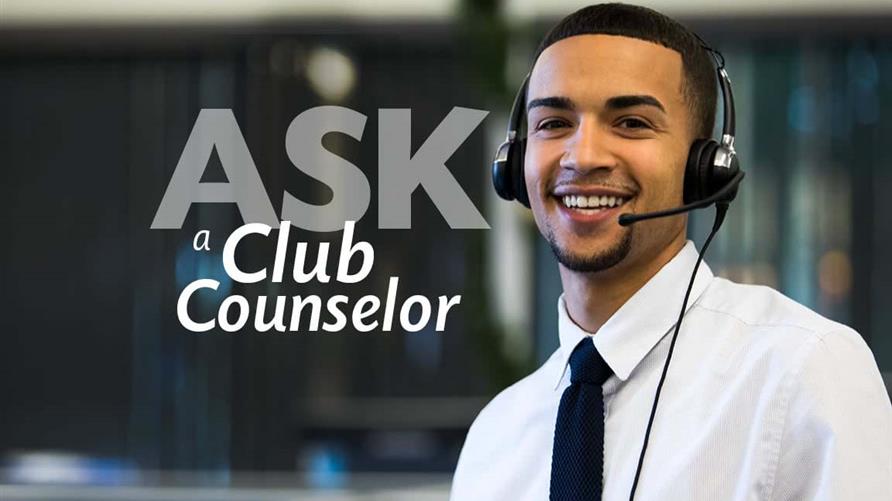 As Hilton Grand Vacations Club Member, ClubPoints represent your investment in a lifetime of vacations. To experience vacation ownership at its fullest, you'll need to know how to spend, save, extend and convert ClubPoints to your advantage.
In this installment of our Ask a Club Counselor series, we share how our points-based reservation system can help you get the most out of your Club membership.
Here's a breakdown of how to use your Hilton Grand Vacations ClubPoints:
Q: How are points extended year to year?
Club Counselor: You can extend the life of your ClubPoints by logging in to the Club Member website. Go to Manage My Points, where you'll find the option to save points or deposit them toward other reservations.
Whether you want to visit your usual vacation spot or an affiliate or exchange resort, ClubPoints give you the ability to choose. Just make sure you do so before your points expire on December 31 each year.
If you want to speak with someone directly, call a Club Counselor at 800-932-4482 for assistance.
Q: How do I convert ClubPoints to Hilton Honors Points?
Club Counselor: Convert your ClubPoints to Hilton Honors Points by going online to the Club Member website. In the Manage My Points section, you'll find the option to "Convert Points to Hilton Honors." When you convert your ClubPoints, you'll have access to the entire Hilton portfolio, along with all the other rewards available to Members.
As always, you can call a Club Counselor at 800-932-4482 to discuss your points and Hilton honors status.
Q: Can I convert Hilton Honors points to ClubPoints?
Club Counselor: Unfortunately, Hilton Honors points can't be converted to ClubPoints. If you convert ClubPoints to Hilton Honors points, they'll remain in your account as long as you remain a Member of Hilton Grand Vacations.
Luckily, there's no shortage of ways to use your Hilton Honors points. You can book a stay at more than 5,800 properties in 114 countries or take advantage of other travel opportunities and amenities. Visit destinations across the globe or use Hilton Honors points on anything from car rentals to specialty gift items.
Q: If I am short on ClubPoints, can I pay the balance in cash?
Club Counselor: ClubPoints are tied to your vacation ownership real estate interest, so you aren't able to pay the balance in cash.
But if you are short on points, you can borrow from next year's allotment to confirm this year's reservation. We give you the flexibility to borrow and save points as you need so that no vacation experience is beyond your reach.
If your lifestyle calls for more ClubPoints, ask one of our sales representatives how you can upgrade your membership or add additional ownership.
Upgrade to a lifetime of vacations
Our Club Counselors are here to help you reap the benefits of vacation ownership.
If you have more questions, comment below or send us an email at [email protected]. Your could see your question in an upcoming post.
Discover the advantages of vacation ownership for yourself. Fill out our online contact form or give us a call at 800-230-7068 and learn how Hilton Grand Vacations makes consistent, memorable vacations a reality.