Earn More Rewards with Hilton Grand Vacations Club Membership Tiers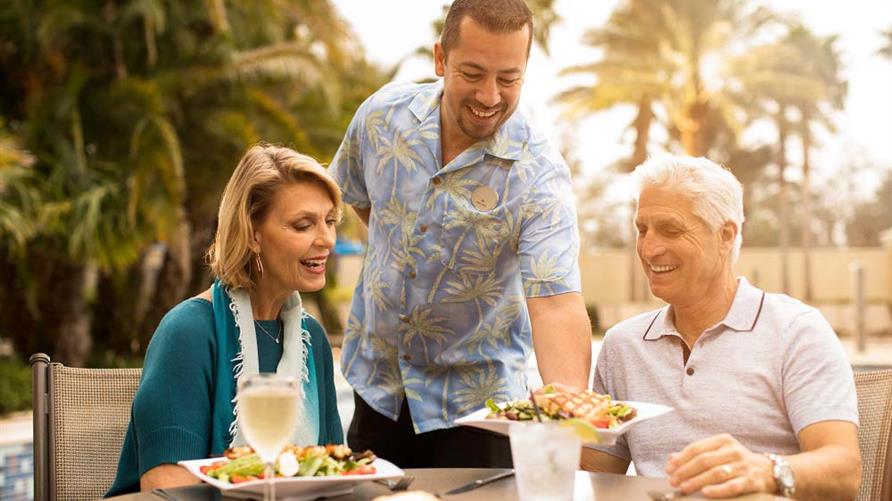 Hilton Grand Vacations Owners have the flexibility to choose their own vacation experience. It's empowering. understanding the tiers of the points-based membership is a vital step in taking your vacations to new heights.
What are the Hilton Grand Vacations Club Membership Tiers?
Your Club membership starts with the Standard Member tier, followed by Elite, Elite Plus and Elite Premiere. Each level of membership offers more perks than the last. Let's break down each Hilton Grand Vacations membership tier and the benefits that come along with it:
Standard Member
A Standard Member of Hilton Grand Vacations includes any Owner with up to 14,000 points. As a Member, you get your feet wet and learn how to use the program. This first tier also gives you Silver status in the Hilton Honors rewards program – putting the entire Hilton portfolio at your disposal from the start.
Take the time to learn about your favorite Hilton Grand Vacations resorts, properties and experiences, so you'll know exactly what type of vacation you prefer. Be sure to check out everything that's available through our ClubPartner Perks.
Elite
Once you pass 14,000 qualifying ClubPoints, you join the ranks of the Hilton Grand Vacations "Elite." In addition to the Standard Member perks, Elite Preferred status gives you:
Gold Hilton Honors membership
Dedicated check-in areas and an Elite room key
A dedicated team of Elite specialists
Waived reservation fees for 7-night stays at Hilton Grand Vacations Club properties
A 10% Open Season discount
Access to Villas of Distinction – a selection of thousands of luxurious villas around the world
Elite Plus
As you continue to embrace the vacation ownership lifestyle, we find more ways to make your trips fresh and exciting. Elite Plus status starts when you reach 24,000 ClubPoints. In addition to the Elite perks, Elite Plus Members receive:
A welcome gift at select properties
Discounted upgrade fees
A 15% Open Season discount
ClubPoint Conversion at a 1-to-25 ratio
Elite Premier
The final tier of Club membership is for travelers with more than 34,000 ClubPoints. These Owners have embraced the vacation ownership lifestyle to the fullest to reach Elite Premier status.
As a result, Elite Premier Members enjoy:
Diamond Elite Hilton Honors membership
The opportunity to request specific units (when available)
A 30% Open Season discount
Luxury vacation exchange opportunities via The Registry Collection
Complimentary one-way transfers from the airport to select Club properties
Explore more benefits for Elite Members
At Hilton Grand Vacations, we work to make every vacation one to remember. With our growing number of partnerships, we open the door to more memories and savings for your next vacation.
How do I upgrade my membership?
Before long, you'll have the ins and outs of vacation ownership down to a science. Hilton Grand Vacations has the team and resources to help you get there.
If you are inspired to increase your ownership points to travel further with Hilton Grand Vacations, connect with us at 800-772-0390.