Travel Alert
Novel Coronavirus Alert: Important Information for HGV Owners & Guests: LEARN MORE
Cookie Statement
This website uses cookies to ensure users get the best experience on our website. Learn More.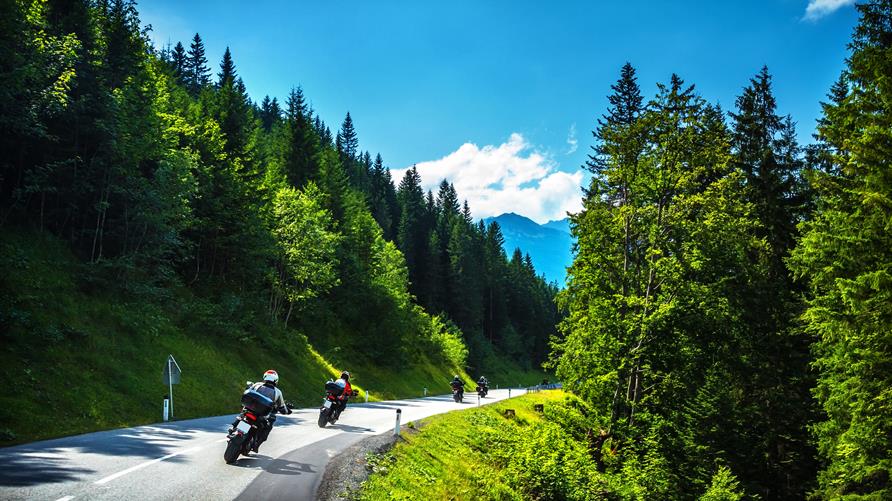 Embrace an unforgettable spirit of adventure aboard a magnificent motorcycle during your next vacation! Self-drive tours superbly complement the thrill of an EagleRider motorcycle rental. EagleRider offers the world's largest rental fleet of expertly maintained new motorcycle models from premier manufacturers such as Harley-Davidson, Honda and BMW. All you need is a valid motorcycle license.
EagleRider vouchers may be used for any EagleRider reservation or merchandise.
Current year, saved or borrowed ClubPoints and/or Bonus Points may be exchanged for EagleRider vouchers. The Point value per $200 voucher is 1,800 and the Point value for each additional $100 increment is 900.
Visit eaglerider.com to explore your reservation options. Make this the year you plan a truly unforgettable vacation with a motorcycle excursion.
To request an EagleRider voucher, please contact a Club Counselor. Members will be contacted by an EagleRider representative within 48 hours of your voucher request to secure your desired reservation.
Well in advance of international travel, please obtain required documentation. Per the current U.S. government guidelines, your travel documents must be valid through the dates of your travel and for six months thereafter. Riders are responsible for securing any required state motorcycle driver's licenses prior to beginning their EagleRider excursion.

HGV Club Members
Vacation Package Holders
Not an HGV Club Member?