First-Time Cruise Tips and Hacks to Know Before You Go
Travel like a seasoned pro with these insider cruise tips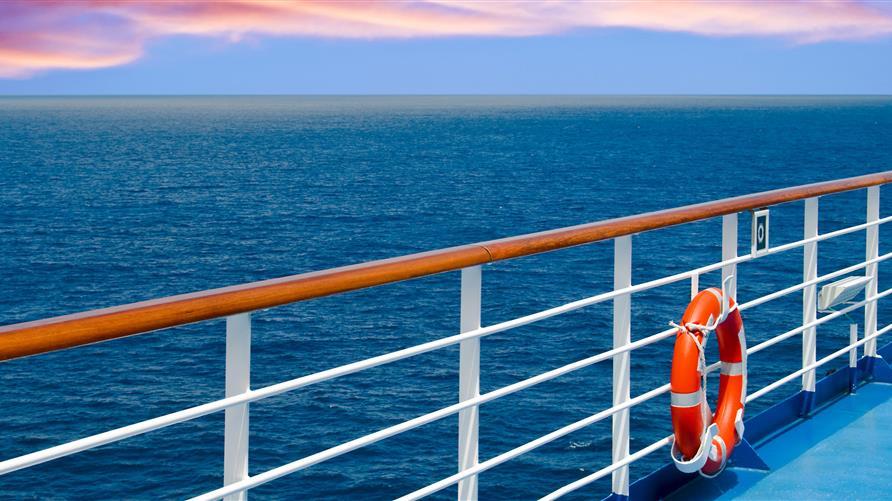 If it's your first time taking a cruise, it's hard to know what to expect.
Of course, there are obvious things to prepare for, like any vacation, but a cruise also has its differences.
Hilton Grand Vacations has some insider tips and advice to help you prepare for your first cruise.
Before You Book
Decide Which Type of Cruise is Right for You
Narrow down the type of cruise that fits your style.
Are you looking for a large ocean liner cruise with multiple pools, several restaurant options and a range of on-board entertainment? Or would you prefer something more intimate, like a river cruise? There are many types of cruise options to consider:
Large ocean liner (the mega ships)
River cruise
Luxury cruise
Adventure cruise
Repositioning cruise
Timing
Depending on your destination or number of people in your party, the price can dramatically increase at certain times of the year.
Be sure to keep holiday and popular vacation dates in mind. If you have flexibility, choose dates that are less frequently traveled.
Research the Assigned Ship, Not Just the Cruise Line
When you are researching which cruise to book, read the details about the actual ship you will be on.
Even though it's one cruise line, all ships vary in size, entertainment, dining and activities.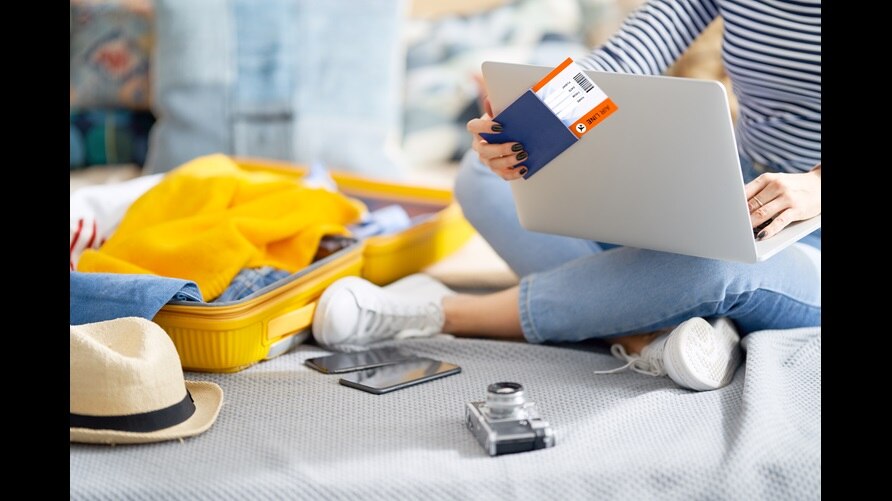 Picking Your Stateroom
Deciding which cabin is right for you can be tricky, but cabins with balconies are fantastic. Nothing beats watching the sunrise from the comfort of a private balcony while the ship pulls into port.
Other tips stateroom-selection tips:
Avoid rooms too close to the elevators.
If you're looking to save money, book an inside stateroom.
Booking a room closer to the lido deck will cut down on the time you spend going back and forth to your room.
If you are prone to seasickness, book a cabin midship. You will not feel the rocking caused by rough seas as much in this area.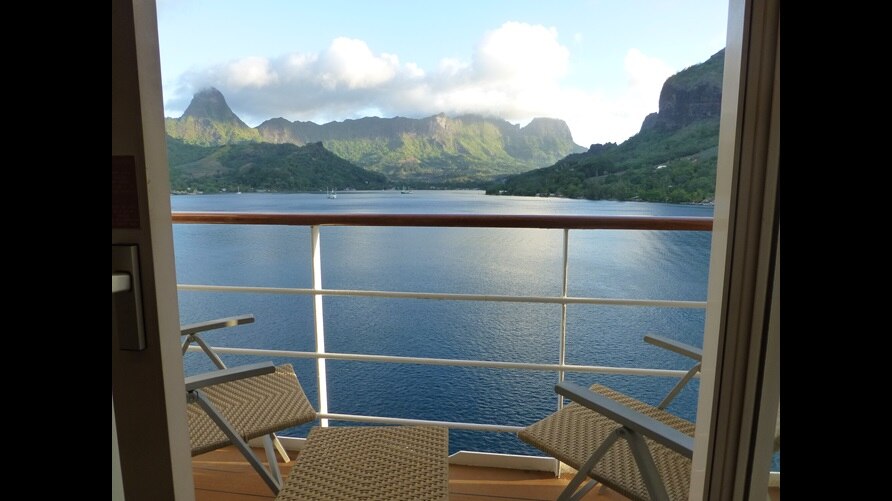 Know the Details
Money On-Board
The majority of cruises operate on a cashless system, which means your room key acts as a form of currency.
Anything not included in your cruise package is charged directly to your room, and you will pay before you disembark at the end of your cruise.
Things that may cost extra include:
Alcohol
Specialty coffee
Meals in alternate restaurants
Spa treatments
Internet access
Shore excursions
Fitness classes
Childcare
Arcade games
Shore Excursions and Activity Options
Your ship's itinerary will include detailed information about your ports of call. Booking your excursions through the cruise line can ensure you will be back on board in time.
Consider booking all of your cruise activities before leaving home, as many tours and excursions sell out quickly.
Know the Facts
Whatever cruise line you decide to sail with, their website will have a frequently asked questions section.
These pages will have tips and tricks to help you get the most from your stay, including information on:
Dress code
Dining times and options
Shore excursions
Special events
Tipping policies
Duty-free shopping
Arrival Early
It's no fun to rush when traveling. Plan to arrive at your port city a day or two before departure.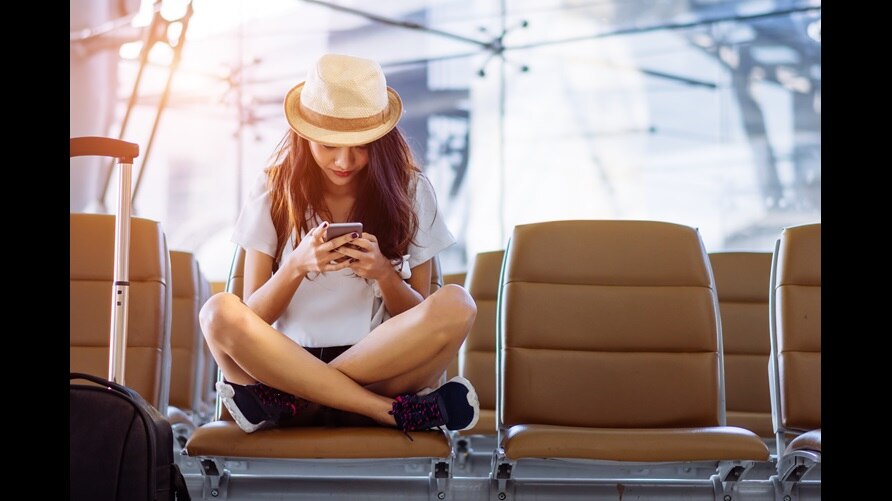 Power Up
Depending on where you're sailing, ships can run on different power outputs.
Check your specific ship's needs, and pack an adapter, if necessary, as they can be expensive to buy on board.
Pack a Carry On
When you check in, it could be a few hours before your bags are delivered to your stateroom. Pack a carry on bag with:
Bathing suits
Changes of clothes
ID and other travel documents
Medications
Sunscreen
This way, you're ready to start your vacation right away.
Take Inventory
When you first walk into your stateroom, check all the lights, appliances and outlets. If anything isn't working, let a staff member know so it can get addressed right away.
Switch Your Cell Phone to Airplane Mode
To avoid international fees and other overage charges, switch your phone to airplane mode when aboard the ship. Let your cell phone provider know and inquire about international plans during your vacation.
Otherwise, a cruise can be the perfect time to unplug altogether.
Other Cruise Advice We Love
Pace Yourself
With an abundance of activities, dining and entertainment, you'll want to see and try everything on your first cruise.
All the food options will look fantastic, but take your time.
Your stomach will thank you later.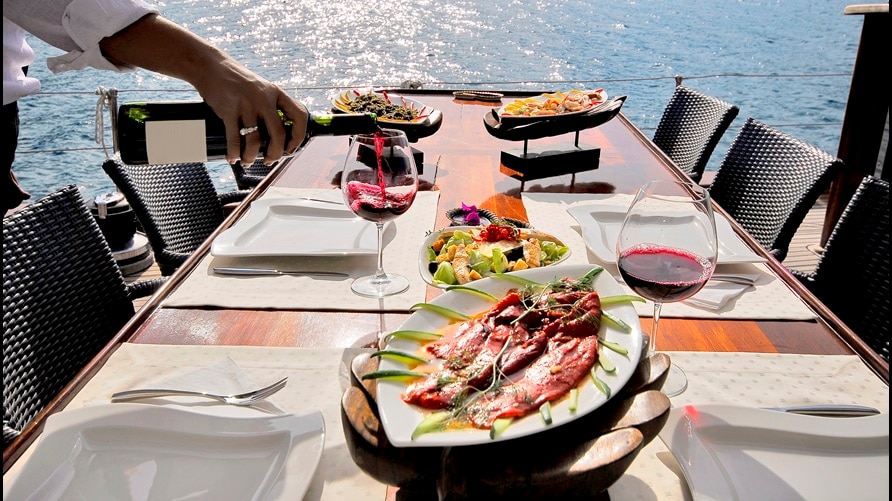 Don't Assume Your Cruise is All-Inclusive
While some boats might be all-inclusive, others might not be.
And "all inclusive" doesn't always mean the same thing. Some cruises might include alcohol, while others do not. Check the FAQ section of your ship's website.
Talk to the Crew
Being social with the staff members and crew is a great way to make new friends on board and learn more about the many different people who make your cruise extraordinary.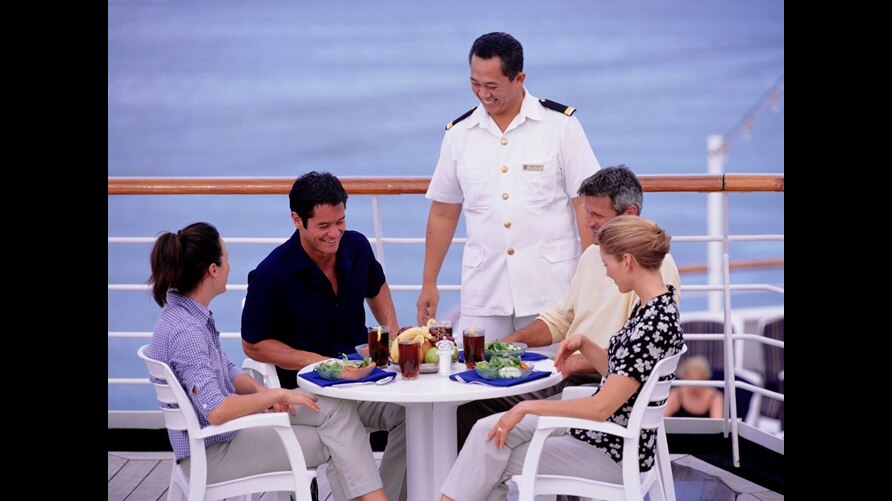 Skip the Elevators
Not only will taking the stairs to save time, but it's a great way to burn off those four-course dinners.
Take a Port Day Off and Enjoy the Ship
On your days at sea, crowds will be high for popular on-board activities. If you want to avoid the crowds for activities like surfing on a wave simulator, skip a day in port and spend it aboard the ship.
If you don't want to skip a full port day, cut your itinerary in half.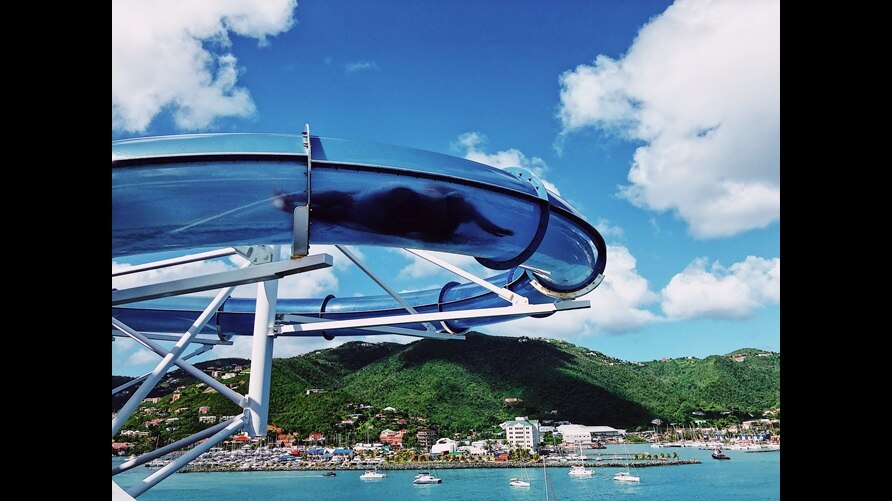 When It's Time to Disembark
You certainly don't want to end your vacation in a panic. When arriving back into port, sit down and enjoy a leisurely breakfast and allow the lines to die down before attempting to disembark yourself.
What's the rush?
We hope our list of first-time cruise tips help you prepare for a new way to travel. Read on to discover what to pack for your first cruise, with our favorite cruise packing tips, hacks and secrets.