You Just Bought a Hilton Grand Vacations Timeshare...Now What?
After learning more about vacation ownership with Hilton Grand Vacations, you decided to make your move. Now, a lifetime of memorable vacations awaits – along with all the benefits of being an Owner.
So, what's next? Whether you're a new traveler or a seasoned vacationer, here are some tips to prepare for your first vacation as a Hilton Grand Vacations Owner:
Welcome to the (Vacation) Club
With vacation ownership, resorts and properties around the world are your home away from home. Before you start planning your first trip, get acquainted with your fellow travelers.
Join our online community. Learn more about how travelers across the globe enjoy the freedoms of vacation ownership by following our social media accounts to connect with other Owners and learn about everything our properties have to offer:
Setup your account. Create your online profile account at club.HiltonGrandVacations.com to explore dream destinations, manage your points and make future travel plans. It may take up to a month after your purchase for membership details to appear online. If you need help before then, contact your Sales Representative.
Learn more using Club Navigator. Club Navigator is a tool that features learning resources to help you make the most of your membership. Browse through this educational program and check out the FAQ videos, mini courses, a printable reference guide and quick reference content. This wealth of information will help you take advantage of all your Member benefits.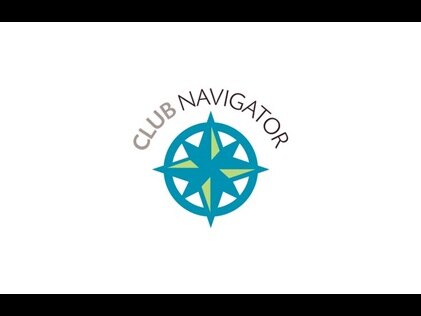 Book your first vacation
Now that you've learned the basics of vacation ownership, it's time for your first adventure as a Club Member. Here's how to prepare for your first trip:
Prep for a welcome call. Within 30 days after enrollment, one of our Team Members will call to let you know your membership is activated. They'll also go over important Member details, help you navigate your online account and answer any questions you may have.
Browse our website. Spend some time on our website to learn all about our resorts, affiliated properties, experience partnerships and so much more. Bookmark your favorites to build your travel bucket list.
Book your first vacation. Whether you start by visiting your Home Resort or exploring somewhere new, we can't wait to welcome you to your first stay as an Owner.
Read stories in Club Traveler. Check your mailbox for Club Traveler magazine. There, you'll find interesting stories and amazing photographs from resorts properties throughout the Hilton Grand Vacations portfolio. It's a great tool to keep on your coffee table – so vacation dreams are always within reach.
Take your first vacation
Finally … the moment you've been waiting for. As you relax on your first vacation, here are some ways to make the most of your ownership experience:
Cherish every moment. Enjoy all our amenities and get used to being treated like family. Feel free to share your travel snaps with us on social media using #MyHGV for a chance to be featured across our social media channels.
Embrace your new community. Talk with other Owners in restaurants, by the pool or even in the elevator. Everyone is here to help you take advantage of all that vacation ownership has to offer. Veteran Members love to share their knowledge and how to best use your ClubPoints. You can also attend breakfasts hosted just for Owners to get together and mingle.
Embrace the vacation ownership lifestyle
Hilton Grand Vacations Members never have to feel lost or alone during their journey. Our Team Members and other Owners stand ready to help you navigate your new travel lifestyle.
Contact us at 800-230-7068 or fill out our online contact form to learn about life as an Owner – or to start your journey with Hilton Grand Vacations.