Why You Should Attend a Hilton Grand Vacations Member Education Workshop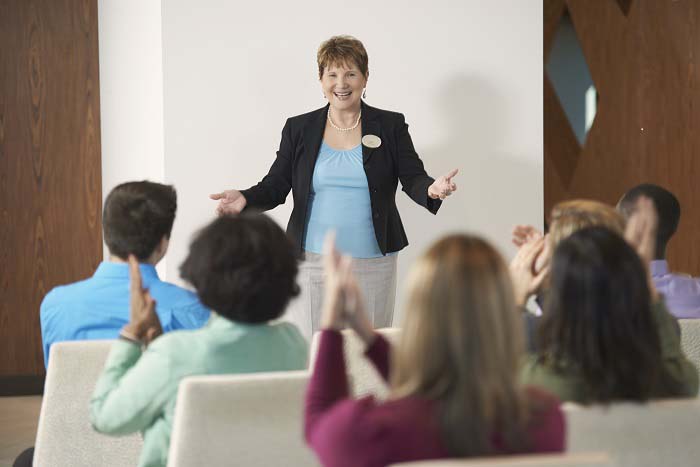 You signed up for vacation ownership because of the amazing benefits it offers. But admittedly, there's a lot to learn about becoming a Hilton Grand Vacations Club Member.
Educating yourself is an important step in making the most of your travel experiences. Whether you're a new Member or a longtime Owner, our Club Member education workshops help you learn all there is to know about vacation ownership.
What is a Member education workshop?
The Hilton Grand Vacations team hosts education workshops throughout the year. During each event, our goal is to help you discover how to unlock the power of your new travel lifestyle.
Our workshops teach you how to take advantage of vacation ownership. Each session is tailored to discuss your unique travel goals. By attending a workshop, you'll:
Hear from vacation ownership experts in live panel discussions.
Learn vacation planning tips and tricks.
Stay up-to-date on your membership.
Receive one-on-one support in specialized knowledge centers.


Connect with Owners and Team Members
Member education workshops are more than just a great learning tool. They provide a way to make lifelong connections with our team – and your fellow Owners.
Make your experience memorable with opportunities to:
Connect with other Owners.
Meet Hilton Grand Vacations Team Members.
Learn about experiences through PartnerPerks, Elite and RCI® Exchange.
Ask questions to the group or message our on-site Club program experts.
Win great prizes.


Learn more about Club membership
Attending a workshop can help you feel closer to the entire Hilton Grand Vacations family. We all have a passion for travel and can inspire each other to make a lifetime of amazing vacation memories.
If you're not a Member yet, contact us at 800-230-7068 or fill out our online contact form to learn more about ownership with Hilton Grand Vacations.