What to know about the Hilton Grand Vacations Homeowners Association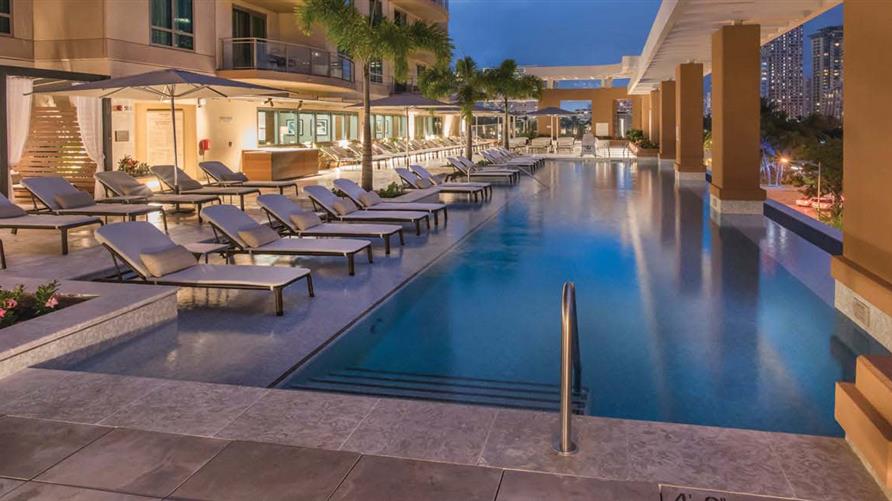 One of the great advantages of vacation ownership with Hilton Grand Vacations is the opportunity to make a resort your own.
That's why every Hilton Grand Vacations Owner automatically becomes a member of the Homeowners Association for their Home Resort. We want your voice to be heard. Because a single resort can have thousands of Owners, your interests are represented collectively by a Board of Directors.
The Board works with Hilton Grand Vacations to approve and manage a resort's operations, budgets and upgrades.
Board responsibilities
When you choose vacation ownership through Hilton Grand Vacations, you're buying into the Hilton standard of vacationing. As an Owner, you can expect a superior level of service and amenities at every Hilton Grand Vacations resort you visit. Our Board of Directors help maintain these standards by committing to:
Attending at least two Board Member meetings in person at their Home Resort each year.
Meeting by phone as needed throughout the year.
Attending the annual Owners meeting, usually held at the same time as an in-person Board meeting.
This is a big responsibility, but it's one that protects the investment of all our members. Board members have a:
Fiduciary Duty: Making decisions and approving actions on behalf of others in situations that require trust, honesty and loyalty.
Duty of Care: Exercising a degree of care that a prudent person would in the same position.
Duty of Loyalty: Acting in good faith to serve the best interests of everyone at the property.
Keep your Home Resort beautiful
The Board helps to ensure that your property is always at its best. An important part of this process is approving your resort's annual budget, which includes the operating budget, reserves and taxes. While reviewing the budget, the Board will discuss and prioritize improvements to the property, which can include building renovations or repairs to amenities like a fitness center or swimming pool.
Renovate your rooms
Board members also ensure each resort reflects the highest standards of design and comfort. When it's time to refresh our units, the Board helps to select and approve room renovations. They start with a design presentation to review color boards, carpet samples and artwork. They work with designers and Hilton Grand Vacations staff to narrow down the look and approve any renovations.
You can rest easy knowing that when you settle into your room, Owners just like you have upgraded it with your relaxation in mind.
Become a Board Member
Any Hilton Grand Vacations Owner can apply for a position on their resort's Board of Directors. After filling out your application, the Owners of your resort vote to select the members of the five-person Board.
Our Board Members come from all walks of life and bring a variety of personal and professional experiences. If your peers choose you, you bring your strengths and insights to the Board.
Learn the ropes
Every year, we host a two-day retreat for new Board Members in Orlando. Experts on a range of topics from resort finances to property management will show you the ropes.
You'll leave the training with a better understanding of your Home Resort and how you can ensure it remains an amazing, relaxing destination.
Get involved
If you're looking for a way to get more involved at your home away from home, consider becoming a Board Member. You'll play a key role in making your Home Resort feel just like home for years to come.
Contact us at 800-230-7068 to learn more about how you can invest in the places where you vacation.