My Experience: Hilton Grand Vacations Member Education Workshop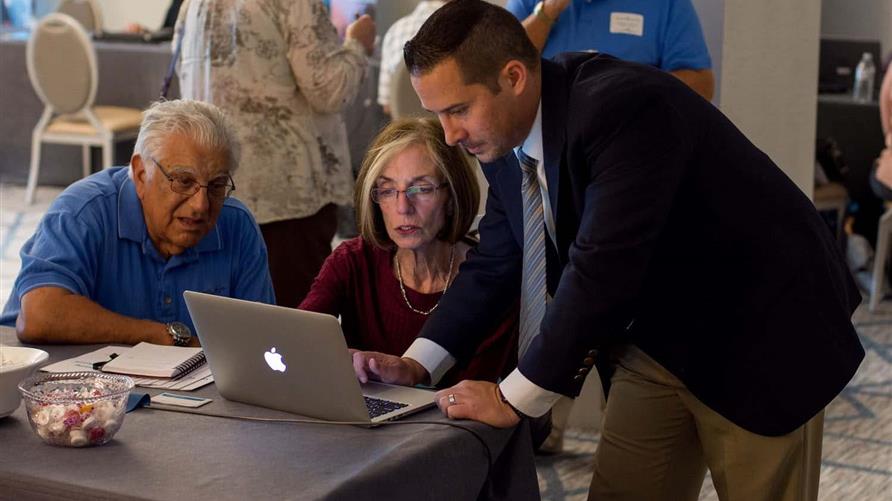 Recently, I attend a Hilton Grand Vacations member education workshop in my hometown, Atlanta, Georgia. I've been an Owner since 2007, and I have two friends I encouraged to become Owners. I accompanied them to the workshop as they are a great way to learn how to get the most out of ownership.
I choose to make it a staycation, spending the night at the Hilton Atlanta before the Saturday morning workshop. Everything in the hotel was perfect. As a Hilton Honor's Diamond member (an HGV Elite member benefit), I received a complimentary upgrade to a suite with a spectacular view of Atlanta. After a restful night's sleep, I thoroughly enjoyed the breakfast buffet on the top level of the hotel which has a panoramic view of Atlanta.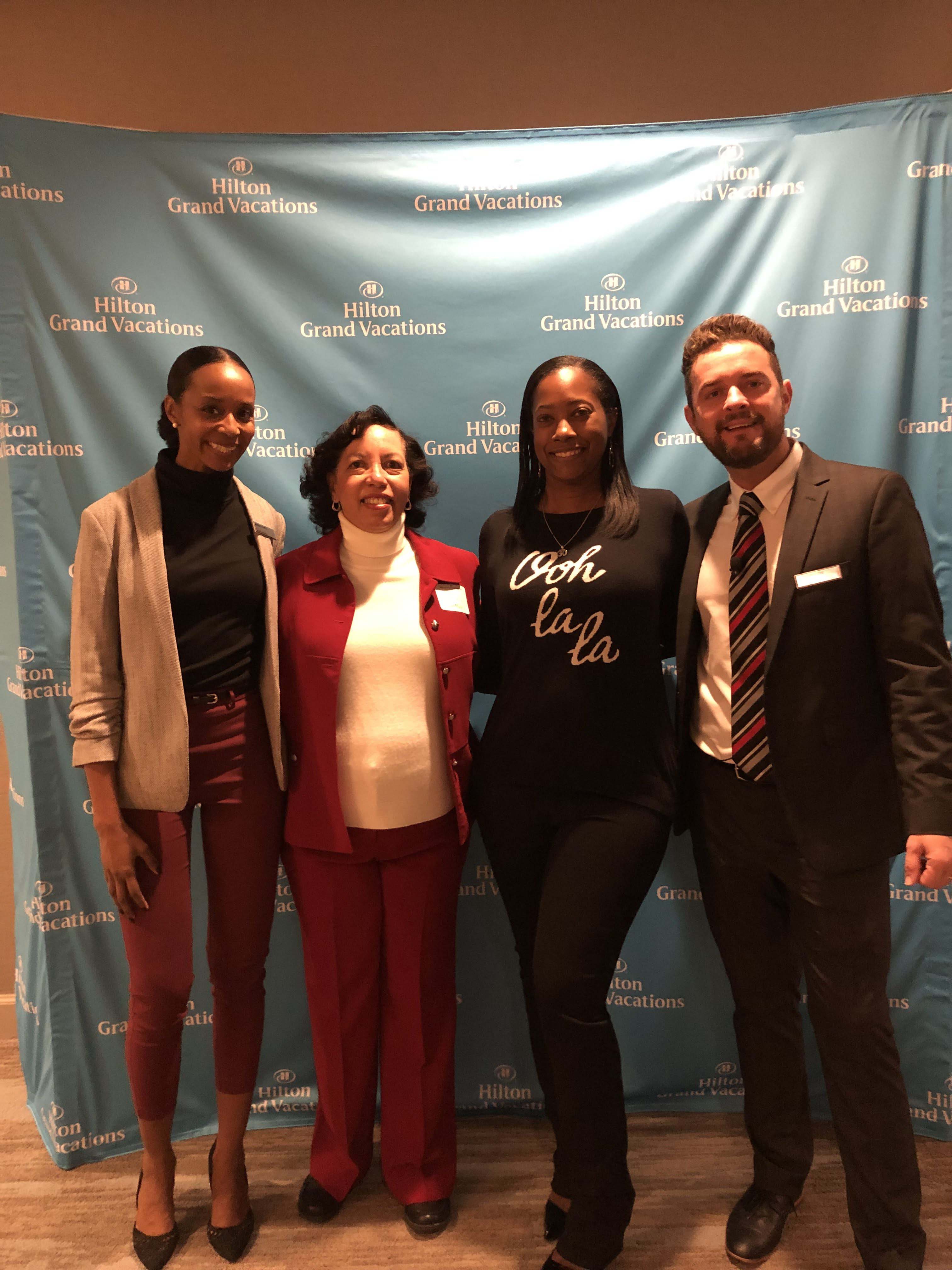 Arrival
Arriving at the workshop, we were greeted by Hilton Grand Vacations staff and received a workbook with clear, concise and specific information about ownership, which included a ClubPoints summary and a reminder of home resorts. Members were seated at round tables and had plenty of opportunity to talk with each other. Continental breakfast was provided, too.
Goals
Three goals were accomplished at the workshop:
Members learned how to optimize their Club Membership.
Members shared experiences and networked with each other.
Members got individual questions answered.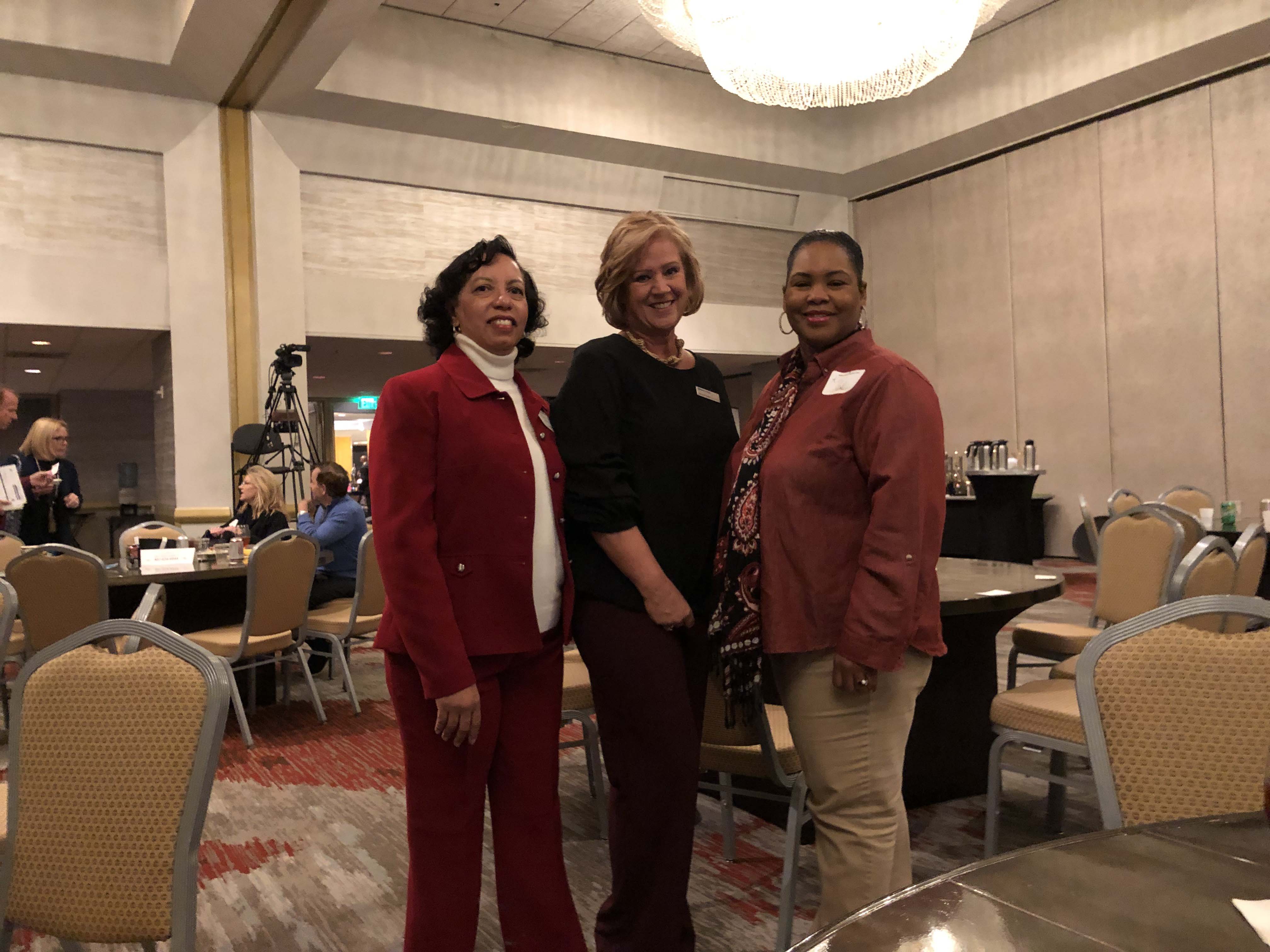 My Workshop Experience
The workshop was very well organized by Xiomara S. The facilitator, Jason B., was skilled in presenting the information in an entertaining and engaging manner.
It began with an overview of the basics of how the Hilton Grand Vacations program works and the flexibility that comes with it including Club locations, Hilton resorts and hotels, and access to RCI affiliated resorts.
A good deal of time was spent on how to use your points to make reservations, distinguishing between home week reservation, home resort reservations, By Hilton Club Priority Reservations, Club Reservations, and Open Season Reservations.
Tips were given on how to optimize points. Quizzes were included in the workbook. Real-time questions were asked throughout the workshop.
Many members were unfamiliar with ClubPartner Perks in which points can be used for cruises, adventure travels, houseboat rental, yacht charters, motorcycle tours, and RV rentals. I've taken advantage of several member cruises over the years, which is a great opportunity to travel with other amazing Owners with Hilton Grand Vacations.
A raffle giveaway provided lucky members with bonus points and swag items. The meeting ended with an open-mic session with panelists which included Barbie R., a senior director in Club Member/Owner Services and more than 25 years of experience with Hilton Grand Vacations.
After the group workshop, there were computers set up so that staff could assist Owners with the website and mobile app. The staff was pleasant, approachable, and knowledgeable. Representatives from RCI were also there to answer individual questions.
Following the informative workshop, members were treated to a delicious lunch served by the gracious Hilton hotel staff. I've had the opportunity to meet several of the leadership with HGV and I have been impressed that each has a commitment to service, making the HGV experience outstanding and valuable.
Personal Learnings
I learned that there are 2 general types of Members —those that are destination driven and those that explore various destinations. The beauty of Hilton Grand Vacations is that in one vacation club you can have both. When I travel to New York City, I'm a destination traveler. When I go to Mexico, I'm exploring a new destination.
It was not a sales opportunity. It's an opportunity for members to learn how to use what they own. Hilton Grand Vacations understands that happy Owners encourage their friends to join and have great portfolios of more than one home resort. They ardently want to learn how to maximize vacation ownership.
All of the tips presented in the workshop are available on the website which has been updated to be more informational and very user-friendly. As a member, you can also contact Hilton Grand Vacations through Club Member services via telephone, email, website, mobile app, Fax and Mail. The Club Traveler magazine is another great place to receive up to date information.
My two friends, who are new members, came away from the workshop with a better appreciation of how to use their membership.
I strongly encourage other new members to attend.