10 Things I Learned in my First Year of Hilton Grand Vacations Ownership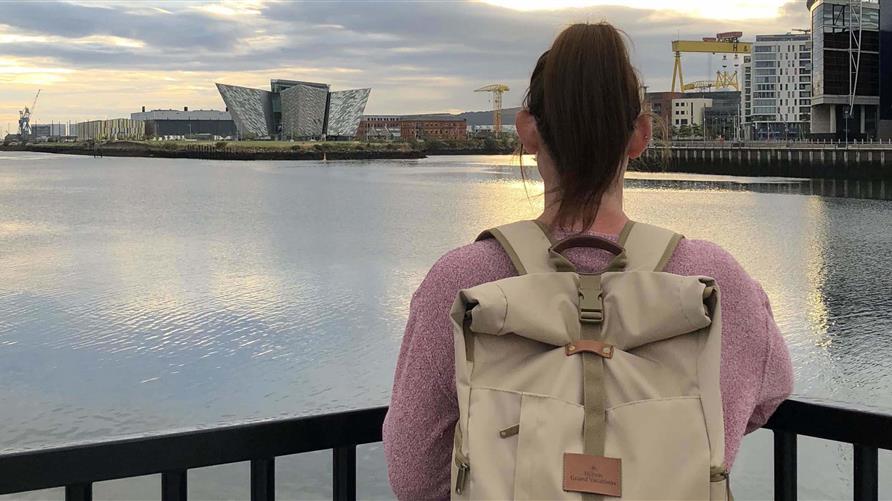 Being in our early 30s, the idea of a timeshare seemed like such a long-term goal. Quite honestly, when we went into our presentation we didn't have the intention of buying into the program. However, after a great presentation, we started investing in our future and haven't looked back since that day. Hilton Grand Vacations has been an incredible investment for us and our lifestyle!
So, what have we learned in our first year of Hilton Grand Vacations ownership?
1. Use the Hilton Grand Vacations Member Website
One of our best educational resources has been the Hilton Grand Vacations Member website. You can find so much information and access everything you need to make the most of your membership. One of those resources within the website is the Club Navigator. I've found so much useful information here, including: best booking practices, how to best navigate the owner website, printable reference guides and more. The tips I've found have been a huge help - especially in our first year as owners. And trust me, we are still learning!
2. Plan Your Trips in Advance
Thankfully, I am naturally a planner so travel research is always a must-do for me.
One of the best learnings for us has been to plan our trips out in advance. Due to the variety of ownership types, you definitely need to take into account the booking windows for certain properties. We love visiting New York City, but we also know that it is a popular destination. By knowing when your booking window is, you can easily identify the day you can book your vacation.
Personal Tip: Mark it on the calendar. It's definitely helped us know when we can book our upcoming vacations.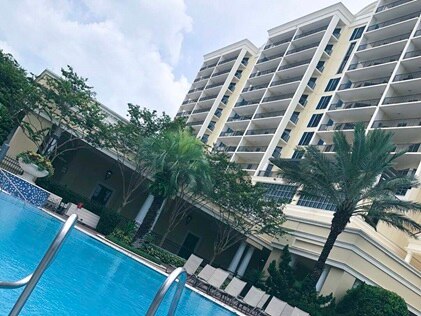 3. Take Short, Weekend Trips
Who doesn't love a quick weekend getaway? By splitting up our trips and navigating the different travel seasons, we've been able to maximize our ClubPoints value, which is a big bonus as we navigate through all of the benefits of our membership and as first-time owners.
And who says you have to take a quick weekend trip? You can also travel during the week and stretch out the value of your ClubPoints.
4. Don't Forget to Extend Your ClubPoints
I absolutely love that we are able to extend our ClubPoints into the following year. As first-time owners, we didn't really know how many ClubPoints we would use for our travel plans. It was a whole new territory for us. But, thanks to an easy process after we realized we weren't going to use all of our points, we were able to roll-over our remaining ClubPoints into 2019. That's a bonus for us since we typically get ClubPoints every other year with our membership. So not only were we able to keep our points that we didn't use, but we also can book a fun getaway this year as well.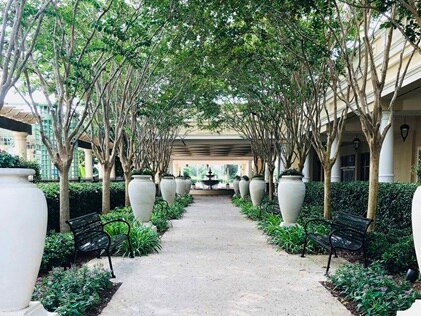 5. Try Different Hilton Grand Vacations Properties
One of the benefits of taking short, quick trips is the ability to also try out different HGV properties. We've definitely taken advantage of that, mainly through staycations in Orlando. We are lucky to have so many properties right in our backyard. I feel like trying out different properties, enables you to see which ones may become your favorites. You also get to explore the different areas within each destination. The beauty is, there are so many options to choose from - so don't limit yourself to one particular property.
6. Don't Forget about Elevated Rewards
I first learned about the Elevated Rewards program while in New York for our Hilton Grand Vacations sales presentation. When I first saw the list of participating vendors, I was completely surprised by how many benefits Owners get around the city. Between a variety of food locations, to discounts at The New York Philharmonic, there is so much you can explore with your Elevated Rewards card.
7. Visit the Hilton Grand Vacations Blog
I know, this might seem a little obvious (especially since you are already reading it), but there is so much incredible information here. Between travel tips to insight from Owners, there is a wealth of knowledge to help you best use your membership. I know for me, the "Ask a Club Counselor" series was a must-read when we first joined the program. It's also been a fantastic resource when planning for upcoming trips, providing insight on not only Hilton Grand Vacations properties but also what's in each destination.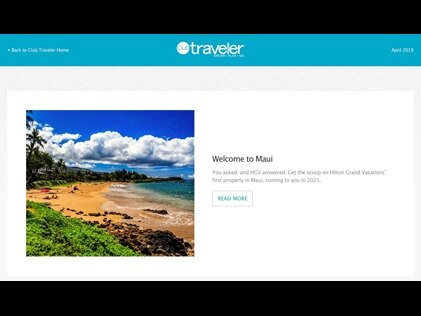 8. Read Club Traveler
I love to learn, so having all of these resources in our back pocket is like heaven for me. One of my favorite publications is Club Traveler. I've found that there is a lot of pertinent information in these updates about new locations, upcoming itinerary trips and more. Take advantage of reading through all of the materials because you never know what new information you might learn.
9. Schedule to Meet with Hilton Grand Vacations Team Members
Another great resource is to meet with team members. They are the experts, so can advise you on how to best maximize your membership. We've found that we were able to talk through the "type of travelers" we are and what properties might best suit us as well.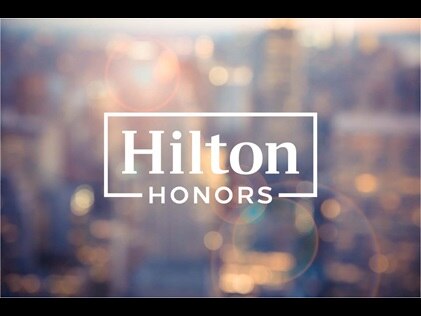 10. Invest in Your Hilton Honors Account
Another great investment, outside of vacation ownership itself, is the Hilton Honors program. With more than 5,600 hotels and resorts worldwide, the Hilton portfolio has a ton of options to meet your travel needs.
After we purchased into the Hilton Grand Vacations family, we also invested in the Hilton Honors credit card. We've earned so many Hilton Honors points through our eligible purchases, allowing us to travel and pay for our entire hotel stay with points, including a week long trip in NYC. And it allows us to decide which point "type" we want to use for vacations, ClubPoints or Hilton Honors points.
There is so much we have learned this past year, and we cannot wait to book our future travels!