Is buying a timeshare really worth it?
One Owner shares why choosing a timeshare was the right decision for her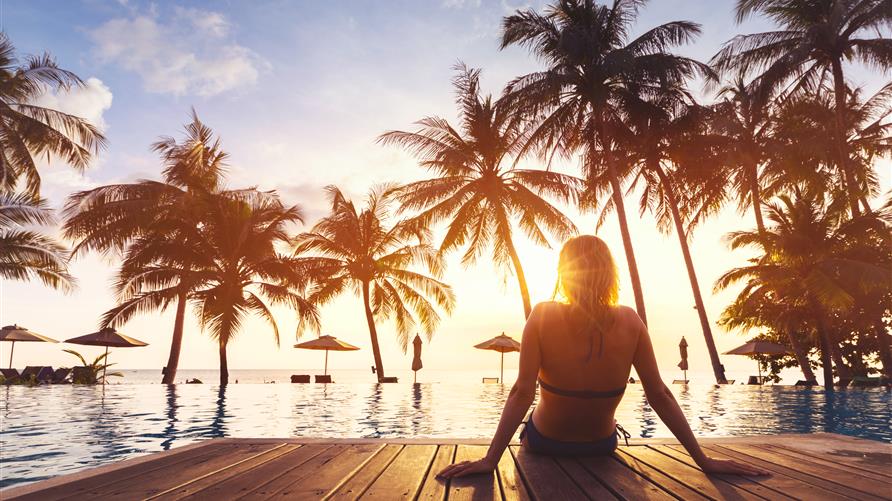 Back in the day (I don't want to date myself, but let's say about two decades ago), the only perspective I had about timeshares originated from the timeshare that my parents owned.
I remember sitting at a table while my parents negotiated with a salesperson.
Then suddenly, every year, during a dedicated week, we stayed in a dedicated condo and spent some time at a "home away from home."
After a few years, we got bored of going to the same place and doing the same things.
I swore that I would never buy a timeshare. It was not worth it.
The timeshare game has stepped up, though, and when the opportunity arose to save money on a hotel room in Las Vegas in 2014, I decided sitting through the timeshare sales presentation was worth it.
In the previous 20 years, timeshare companies realized that people craved more options and flexibility while traveling.
As an example, Hilton Grand Vacations uses a f points-based system to allow you to customize the size of your room, the number of days you choose to stay and your favorite travel destinations.
This is a game changer.
When you invest in a timeshare, you can go anywhere - from Florida to Scotland and beyond! You can stay for a short three-day weekend or a whole week, and you can put together a trip for two people or 10.
Everyone is entitled to their own opinion, but to answer the question, "are timeshares really worth it?" Here are things you must consider:
Do you want to travel?
Can you commit to making time for travel?
Are you willing to make an up-front financial investment to commit to travel for years?
Obviously, a timeshare will NOT be worth it if you don't enjoy travel.
But if you are like many people who do, that's the first requirement for a timeshare owner.
Second, you must be willing to make time for regular travel.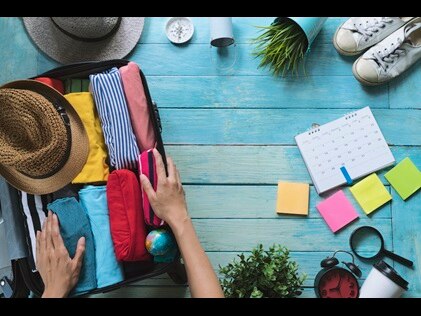 In a previous blog post, I talked about the struggles that people often have when taking time off for vacations.
While many people love the idea of getting away from the daily grind, many still fall prey to the guilt of leaving their responsibilities and enjoying themselves for a short while.
If you're not willing to make time to travel, a timeshare may not be ideal for you. However, the points allocation gives you the motivation and flexibility to vacation the way you choose.
All you have to do is book it!
Finally, it's important to consider whether you're financially ready to invest in travel.
A timeshare is a financial commitment.
It's like a small-scale version of home ownership without the hassles of traditional home ownership.
You also must think of the long-term commitment to being an Owner.
If you want to leave a legacy for your future generations, this could be a wonderful gift.
Something to consider is that booking travel in an ad hoc manner can get pricey.
Leveraging a timeshare can offset marked up travel costs and be a benefit to any financial stress you might otherwise have when booking trips.
My husband and I ski. Before we were timeshare owners, a long weekend could cost $800 per night for a standard hotel room for four people relatively close to the ski parking lots.
Alternatively, using our annual timeshare points with Hilton Grand Vacations to make two long weekend ski trips at either Valdoro Mountain Lodge in Breckenridge, Colorado or Sunrise Lodge in Park City, Utah allows us to walk straight to the mountain base and not worry about parking.
Plus, we stay in a beautiful suite, equipped with a fireplace, in-unit washer and even a balcony with some units.
Even though the initial investment may have felt like a dent in the wallet, not having to pay two $2,400 lodging fees every year and having no guilt about indulging in a ski trip makes it completely worth it!
Ultimately, you must decide if a timeshare is right for you. It isn't for everyone, but if you love travel, it's something you should consider.
Read on for more benefits of using your timeshare.