How to Prepare for Your Hilton Grand Vacations Sales Presentation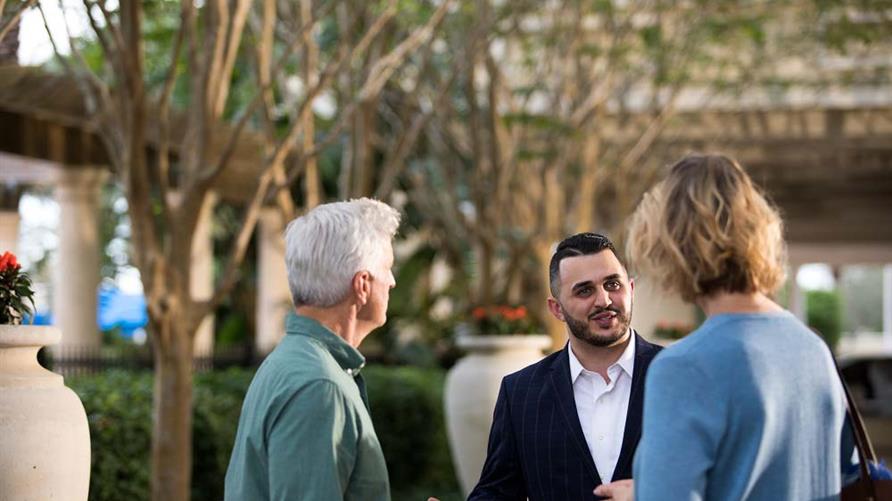 You may have already packed for your well-deserved getaway. But if it's your first experience with Hilton Grand Vacations, there's one thing left to prepare for: your vacation ownership sales presentation.
If you're not quite sure what to expect, we don't want to throw any surprises your way. sales presentations are geared toward getting to know you and your vacation preferences. So, if you come ready to discuss your travel goals and lifestyle, the hard work is already done.
Here are a few simple ways to prepare for the sales presentation:
Find your vacation style
Location is important. But we're just as interested in discovering what vacation experiences you're looking for. Thanks to our diverse destinations and amenities, you can enjoy anything from a quiet, romantic getaway to a jam-packed family adventure.
Consider how you'd like to see the world and who you want to travel with. This will help us customize membership options for your ideal vacation year after year.
Think about future vacations
Hilton Grand Vacations' points-based program gives you the freedom to customize your travel plans. You can use your ClubPoints to access our ever-growing collection of Hilton Grand Vacations resorts, the award-winning Hilton portfolio of hotels and thousands of affiliated resorts.
Come to your sales presentation with your vacation bucket list and learn how to turn those dreams a reality.
Calculate your costs
Vacation ownership allows you to invest in a lifetime of vacations at today's price.
Think about how much you currently spend on vacations each year. Our team members will help you find a membership plan that fits your budget and makes the most of each getaway.
Learn from other Club Members
We can tell you all about what your membership offers. But hearing it directly from other Owners will give you a deeper understanding of vacation ownership.
Our owners share their personal stories on our blog and can show you what the journey is like and all the experiences that await you.
See where you could stay
Hilton Grand Vacations gives you access to some of the world's most sought-after destinations. And no matter where you stay, you can expect an outstanding experience.
Familiarize yourself with our resorts and affiliate properties. Feel free to ask questions about what's available at each unit and how we make it feel like home.
Get ready for your introduction
Your sales presentation is an important part of your stay, so we take the time to make sure you're relaxed from the moment you walk in. Think of it as a conversation with someone who shares your vacation goals – and an opportunity to change the way you vacation.
Don't miss out on your chance to learn about all that vacation ownership has to offer. Contact us at 800-230-7068 and get ready for your introduction to a lifetime of world-class vacations.