Vacation Ownership Perks: 5 Trips You Didn't Know You Could Take with Hilton Grand Vacations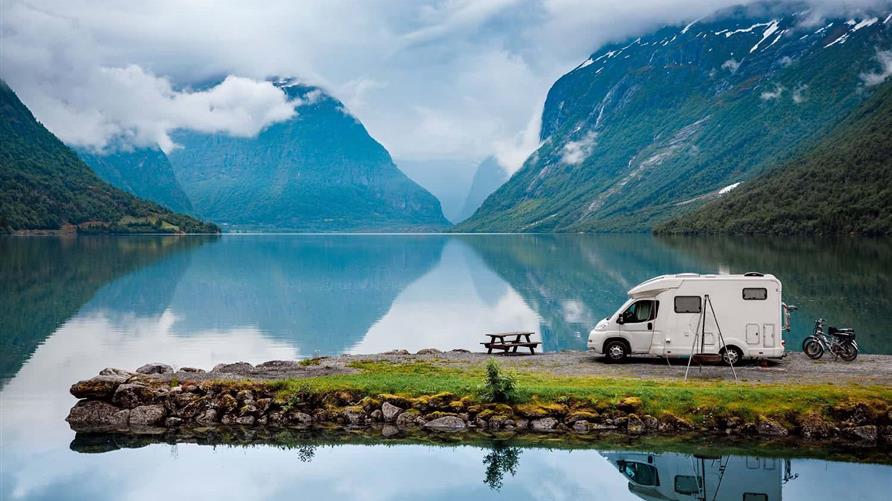 As a Hilton Grand Vacations Owner, you have access to consistent, comfortable resorts in must-see destinations around the world. But that's just the beginning. You also get exclusive access to ClubPartner Perks, which are designed to help you go even further in your travels.
You can use your ClubPoints to plan first-class travel adventures. When you're not relaxing with our resort-style amenities, enjoy a cruise, private chefs, RVs, houseboats, motorcycles, safaris and even a private yacht.
Make every trip a vacation to remember. Here are five unique vacations you can experience with Hilton Grand Vacations:
Take a Four Corners motorcycle ride
If you're visiting one of our properties in Las Vegas, leave your luggage behind and hit the highway on a brand new motorcycle.
EagleRider motorcycle offers self-driven tours from premier manufacturers such as Harley-Davidson, Honda and BMW. You can even check four states off your bucket list at once by riding to the Four Corners. All you need is a valid motorcycle license and a spirit of adventure.
Rent a luxury houseboat on Lake Mead
Explore Lake Mead and the Hoover Dam from the comfort of a houseboat just 30 miles from the Las Vegas Strip.
You and your family can become captain and crew aboard a deluxe Forever Resort houseboat, appointed with all of the amenities of home. Relax by the water and enjoy an outdoor adventure in one trip.
Cruise the Caribbean and beyond
If you want to spend all of your vacation on the water, use your ClubPartner Perks to book a cruise through CruisesOnly.
Your cruise options include trips from all major cruise lines and a "best price guarantee" commitment.
Cruise with Hilton Grand Vacations in the Caribbean and around the world. Take a summer cruise in Alaska, enjoy a European experience along the Rhine River or traverse the waters from Sydney to New Zealand.
Charter your own yacht
For the ultimate boating vacation, look no further than The Moorings. This award-winning fleet of custom-built yachts spans more than 20 destinations including adventures in the Caribbean and Mediterranean.
If a traditional cruise isn't your style, a chartered yacht will offer a luxury boating experience with more privacy for you and your loved ones. Charter the boat yourself or book an all-inclusive yacht with a professional captain and gourmet chef.
Travel the open road in an RV
After exploring the magic of Park City, Utah, at Sunrise Lodge, a Hilton Grand Vacations Club, delve into more of the region's natural wonders inside an El Monte RV.
You and your family can celebrate the freedom of the open road in a vacation of your own design – traveling as far as the road will take you. Plan a round-trip itinerary or pair your motorhome journey with airline travel for a freewheeling family vacation.
Go beyond traditional vacations
Ownership with Hilton Grand Vacations offers much more than a condo or hotel stay. Hilton Grand Vacations
ClubPartner Perks
are here to help you go further and experience more during your travels. Contact a Club Counselor to get started.
Call us at 800-230-7068 or fill out our online contact form to pursue your travel dreams and make your bucket list a reality.