Press Release
Hilton Grand Vacations Debuts as Public Company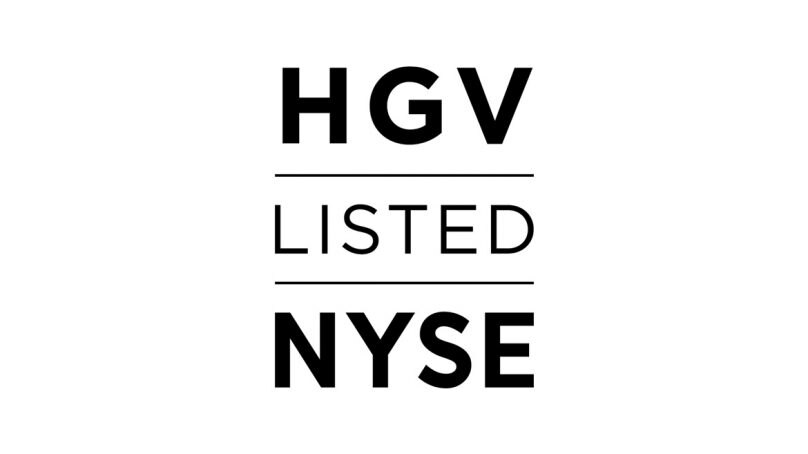 Global Timeshare Company Begins Trading on NYSE Following Spin-off from Hilton
ORLANDO, Fla. (January 4, 2017) – Hilton Grand Vacations (NYSE:HGV), a leading global timeshare company, debuted today as an independent, publicly traded company following its spin-off from Hilton. Starting today, HGV will begin "regular way" trading on the New York Stock Exchange ("NYSE") under the ticker symbol "HGV."
"Since its founding 25 years ago, HGV has been an industry-leading timeshare business with a track record of best-in-industry growth," said Mark Wang, president and chief executive officer (CEO), Hilton Grand Vacations. "Becoming an independent, public company is a milestone that launches the exciting next phase in our company's journey."
"I look forward to HGV's continued success as we deploy our experienced management team, dedicated strategies and capital to take advantage of future opportunities. I am excited about our ability to maximize the value we deliver to our loyal members and shareholders and to embark on this journey with more than 8,000 HGV Team Members across the globe," Wang said.
Established in 1992 and with headquarters in Orlando, Fla., HGV is a rapidly growing timeshare company that markets and sells vacation ownership intervals, manages resorts in top leisure and urban destinations and operates a points-based vacation club for more than 260,000 members. HGV's 47 high-quality resorts are located in iconic vacation destinations, including the Hawaiian Islands, New York City, Orlando and Las Vegas, featuring condominium-style accommodations with superior amenities and Hilton-quality service.
"We will continue to leverage our capital-efficient business model to invest strategically and expand globally, delivering exemplary service and exceptional vacation experiences," added Wang.
HGV maintains strong connections with the Hilton brand, operating with an exclusive, 100-year license agreement to market, sell and operate resorts under the Hilton Grand Vacations brand. HGV members will continue to have access to more than 4,800 Hilton hotels and the HHonors benefits program.
HGV recently announced its executive team and Board of Directors, including:
Mark Wang, president, chief executive officer and a director
James Mikolaichik, chief financial officer
Michael Brown, chief operating officer
Charles Corbin, chief legal officer
Barbara Hollkamp, chief human resources officer
Stan Soroka, chief customer officer
Board of Directors:

Brenda J. Bacon, president and CEO of Brandywine Senior Living
Kenneth A. Caplan, senior managing director and the global chief investment officer of Blackstone's Real Estate Group, a division of The Blackstone Group
David W. Johnson, president and CEO of Aimbridge Hospitality
Mark Lazarus, chairman of NBC Sports Group
Pamela Patsley, executive chairman of MoneyGram International
Leonard A. Potter (board chair), president and chief investment officer of Wildcat Capital Management
Paul W. Whetsell, president and CEO of CapStar Hotel Company
On January 10, 2017, a group of HGV executives and Team Members will celebrate the spin-off by ringing the opening bell at the New York Stock Exchange at 9:30 a.m. ET. Footage of the bell ringing will be available live on NYSE's website.
Forward-Looking Statements
This press release contains forward-looking statements within the meaning of Section 27A of the Securities Act of 1933, as amended, and Section 21E of the Securities Exchange Act of 1934, as amended. These statements include, but are not limited to, statements related to our expectations regarding the performance of our business, our financial results, our liquidity and capital resources and other non-historical statements. You can identify these forward-looking statements by the use of words such as "outlook," "believes," "expects," "potential," "continues," "may," "will," "should," "could," "seeks," "approximately," "projects," "predicts," "intends," "plans," "estimates," "anticipates" or the negative version of these words or other comparable words. Such forward-looking statements are subject to various risks and uncertainties, including, among others, risks inherent to the timeshare industry, risks related to financing transactions expected to be consummated in connection with the spin-off, macroeconomic factors beyond our control, competition for timeshare sales, risks related to doing business with third-party developers, performance of our information technology systems, risks of doing business outside of the United States and our indebtedness, as well as those described under the section entitled "Risk Factors" in our effective Registration Statement on Form 10, as filed with the Securities and Exchange Commission ("SEC") on November 30, 2016. Accordingly, there are or will be important factors that could cause actual outcomes or results to differ materially from those indicated in these statements. These factors should not be construed as exhaustive and should be read in conjunction with the other cautionary statements that are included in this release and in our filings with the SEC. We undertake no obligation to publicly update or review any forward-looking statement, whether as a result of new information, future developments or otherwise, except as required by law.
About Hilton Grand Vacations, Inc.
Hilton Grand Vacations, Inc. (NYSE:HGV) is recognized as a leading global timeshare company. With headquarters in Orlando, Fla., Hilton Grand Vacations develops, markets and operates a system of brand-name, high-quality vacation ownership resorts in select vacation destinations. The company also manages and operates two innovative club membership programs: Hilton Grand Vacations Club® and The Hilton Club®, providing exclusive exchange, leisure travel and reservation services for more than 260,000 Club Members. For more information, visit www.hgv.com and www.hiltongrandvacations.com.
Media Contacts

Erin Pagán
407-722-3771
[email protected]
Julia Sahin
212-738-6131
[email protected]