Press Release
Hilton Grand Vacations Reports First-Quarter 2018 Results
ORLANDO, Fla. (May 2, 2018)
–
Hilton Grand Vacations Inc.
(NYSE:HGV) ("HGV" or "the Company") today reports its first-quarter results. Highlights include:
First-quarter results reflect the adoption of ASC 606 and may not be directly comparable to prior periods.
Adoption of ASC 606 reduced first-quarter reported revenues and operating expenses by $63 million and $30 million, respectively.
Diluted EPS was $0.30 and net income was $30 million for the first quarter.
Adjusted EBITDA was $62 million for the first quarter.
Contract sales for the first quarter increased 14.6 percent from the same period in 2017.
Net Owner Growth (NOG) for the 12 months ending March 31, 2018, was 7.1 percent.
HNA HLT Holdco I LLC, an affiliate of HNA Tourism Group Co., Ltd., completed the sale of its entire 24.75 million holdings of HGV shares, including 2.5 million shares that were repurchased by the Company.
HGV formed a joint venture with Strand Capital Group, LLC, to develop its first resort in Charleston, South Carolina.
View the full release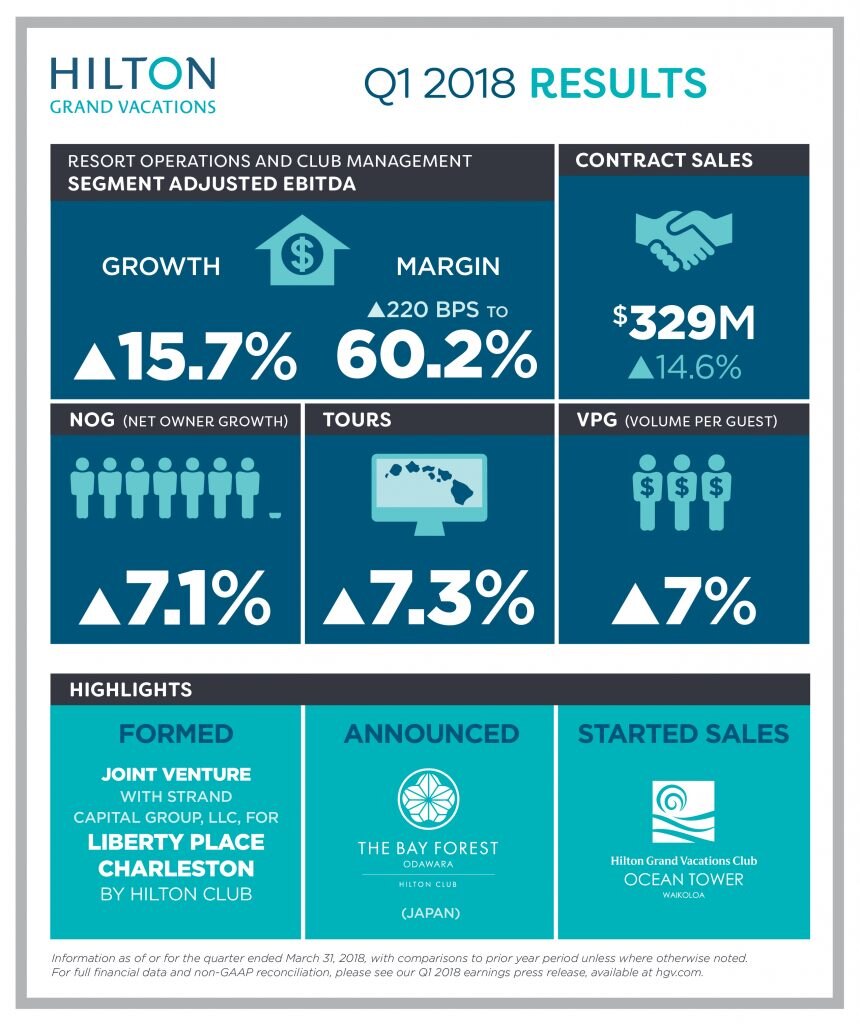 Download hi-res infographic