Owner Experience: It's the People Who Make My Vacation Perfect
One of the things that I have been most impressed by with my Hilton Grand Vacations experience is the genuine interest the team members have in making sure that my vacation is perfect for me.
My History with Hilton Grand Vacations
My initial purchase in 2007 was made at my second presentation, not the first. I was naïve about the timeshare industry and wanted to make an informed decision. After some investigation, I was impressed by the flexibility of Hilton Grand Vacations and high standards of the accommodations. My initial purchase was facilitated by an excellent sales associate, who took the time to answer my many questions.
In 2007, I was given a book to explain the "rules" and the resort locations. It took me several years to get the "rules" straight, but the ever patient and helpful Club Counselors were always there to assist me on the phone.
The website has been updated to be more user friendly to enhance and facilitate new members' knowledge. In addition, there are member workshops in selected locations and webinars online.
The most surprising aspect of my timeshare ownership has been meeting and being greeted by the staff at each Hilton Grand Vacations resort. It is such a great feeling to be recognized as an Owner, especially at your home resort.
My Favorite Resorts
My favorite resort is West 57th Street in New York City, which I have visited about 15 times since becoming an Owner there in 2011. The staff there is very hospitable and I am treated like a family member. Orvie, the bellman, always assists me with accurate directions. Jennifer and Elvis at the front desk check me and my guests into our rooms. George, Awilda, and Kris graciously provide services for breakfast in the Owners' lounge.
My second favorite resort is the Grand Waikkian in Honolulu, Hawaii, which I have visited about six times since becoming an owner there in 2011. I try to reserve a penthouse unit if one is available. The penthouse lounge has a spectacular view of the ocean. The staff in the penthouse lounge are also exceptionally welcoming.
This spring, I stayed at Parc Soleil in Orlando. Although it is not my home resort, I was welcomed by the front desk staff and assisted with my luggage by Pedro. I also enjoyed the hospitality in the restaurant while watching the Kentucky Derby on TV.
Club Member Exclusives
I have been on three of the member cruises, which were facilitated by Nanette. She made sure that each member experience on the cruise was perfect. The cruises each had several events which were for members only, allowing an opportunity to meet other members and to share experiences.
I recently stayed at the Embassy Suites in Downtown Houston. My Hilton Honors Diamond status was acknowledged upon arrival. Upon check-out, Theresa at the front desk made sure that my experience met my expectations.
I am anticipating my upcoming fourth stay at Kings' Land in Waikoloa, Hawaii, hoping to be greeted by the very gracious staff there.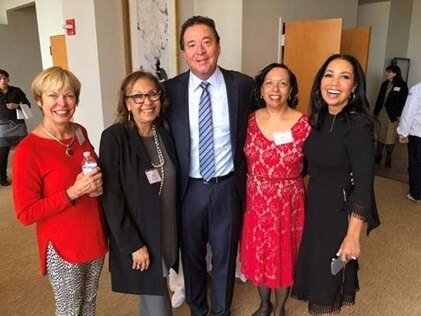 The Experience
All these personal touches by the staff are a part of the "Hilton Hospitality." In a service industry, I find that the standards emanate from the top. The corporate executives with Hilton Grand Vacations are very committed to both their vacation ownership members and their team members. I find that the commitment of the individuals to make sure that my vacation is perfect for me, each and every time and at each and every resort, is what sets the Hilton brand ahead.
As the Hilton brand celebrates its 100th year in business, I applaud Hilton for their high standards and commitments. I am impressed by the character of each of their team members, although I have only mentioned a few individually. I am also impressed by the Hilton commitment to their team members to assure that they are well supported and nurtured in their careers.