Family Friendly Vacations: Why Kids Love Hilton Grand Vacations
Hilton Grand Vacations resorts offer endless kid-friendly fun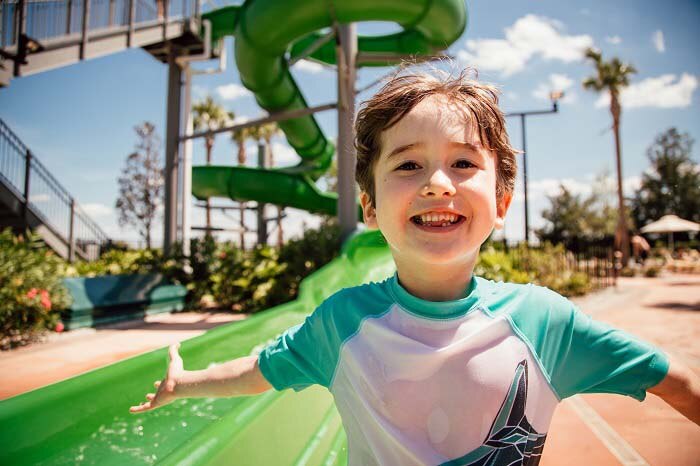 When it comes to family-friendly vacations, there is no better place than a resort that feels like a home away from home. Simply put; kids love Hilton Grand Vacations.
Here are 9 reasons why our properties are the ultimate kid-friendly resorts.
Routines
Many kids love routines at home and may also crave structure while away on vacation. Instead of constantly having to research, plan, and be on the go, some Hilton Grand Vacations properties have planned kid-friendly resort activities for you.
Start your day with breakfast in your resort kitchen, and spend time swimming, playing games, making arts & crafts, participating in recreation team-led activities, and more. Kids will love planning their own schedules.
End the evening with a dive-in movie at the pool or by watching a free DVD in your own condo.
Ultimate Pools
The pools at Hilton Grand Vacations resorts are ideal for adults and kids alike. Many have waterfalls, cabanas with TVs, and poolside snacks.
The pool at Elara, a Hilton Grand Vacations Club even has floating chairs. Kings' Land by Hilton Grand Vacations Club has a 20,000 square-foot super pool featuring 4 slides, whirlpool spas, a children's beach, and a water activity play area.
The pools will likely be in your child's dreams for years to come after your vacation.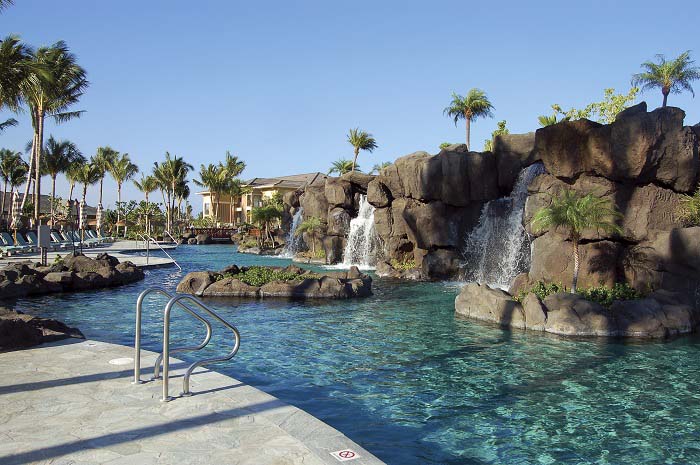 Kids Club + Activity Center
So many Hilton Grand Vacations resorts offer recreation programs just for kids, including swimming lessons, pool games, arts & crafts, arcades, ping pong, playgrounds, and more. It's non-stop fun ⁠— just like summer camp.
The recreation programs at Hilton Grand Vacations Club at Tuscany Village are incredible. It's so much fun waking up each day to find out what's happening out by the pool.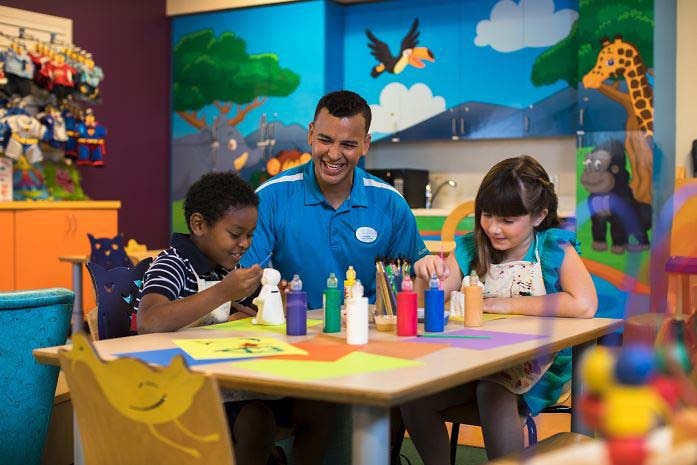 Space
At a Hilton Grand Vacations resort, kids don't have to sleep on a sofa or rollaway bed. Kids actually get their own bedroom, and even their own bathroom. Stress, arguments, and whining are kept at bay when staying in a spacious condo that feels like home.
Movie Theater
Did you know that Hilton Grand Vacations Club at SeaWorld has a movie theater you can rent out? This resort, along with others in Florida and Hawaii, also show dive-in movies at the pool. Swimming under the stars, dinner, and a movie make for a great family night out.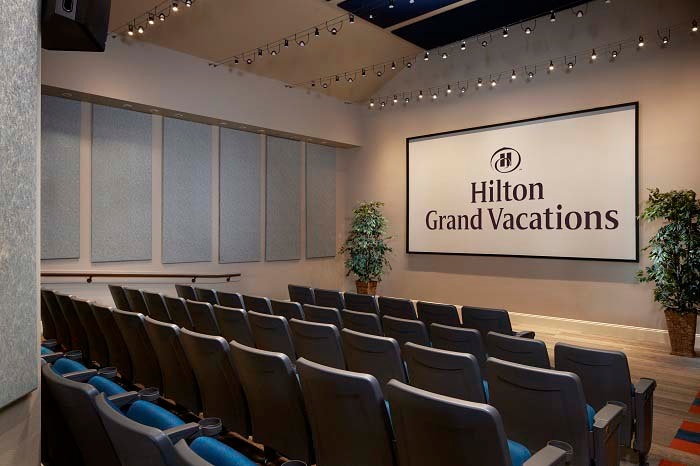 If you'd rather stay in, order pizza, and pop a bag of popcorn, Elara, a Hilton Grand Vacations Club has rooms with movie projector screens. Just go down to the lobby to rent a free movie, and enjoy it big-screen style in your pajamas.
Market Shop & Deli
Think back to when you were a kid. Do you remember feeling empowered when you could pick out your own snacks? Kids love having this privilege on vacation. Many of our resorts have marketplaces with a variety of snacks and grocery store items to choose from.
You can store them in your resort kitchen.
Outdoor Recreation
Besides amazing swimming pools, Hilton Grand Vacations properties offer kids more outdoor fun and entertainment.
The splash pad at Las Palmeras is amazing. The new sports courts, including basketball and pickleball at The Boulevard are great places to get active and spend quality time with your kids.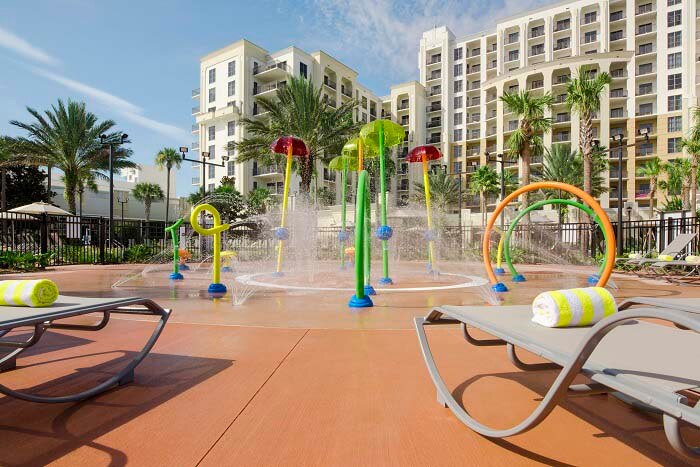 Local Perks
Many of the kid-friendly resorts have connections with local attractions and entertainment. Ocean 22 by Hilton Grand Vacations Club offers complimentary admission to Wild Water & Wheels Water Park.
If you're thinking of vacationing on the West coast, Hilton Grand Vacations Club at MarBrisa offers private access into LEGOLAND California Resort.
Fireworks
Every Friday night, the Hilton Hawaiian Village hosts a fireworks show. Watch from the beach, or from the comfort of your own lanai. Kids can get used to this weekly excitement.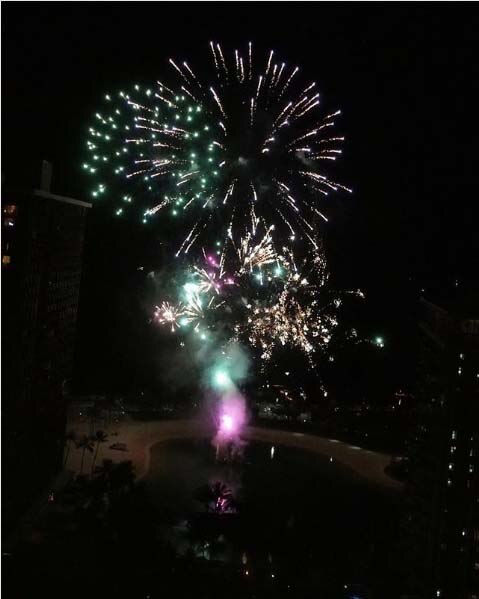 Photo courtesy of tommerotravels
Staying at a kid-friendly resort is just one step toward an amazing family trip. Read on for family-friendly vacation ideas in San Diego, Vegas, and Washington, D.C.