What Makes a Hilton Grand Vacations Sales Presentation Different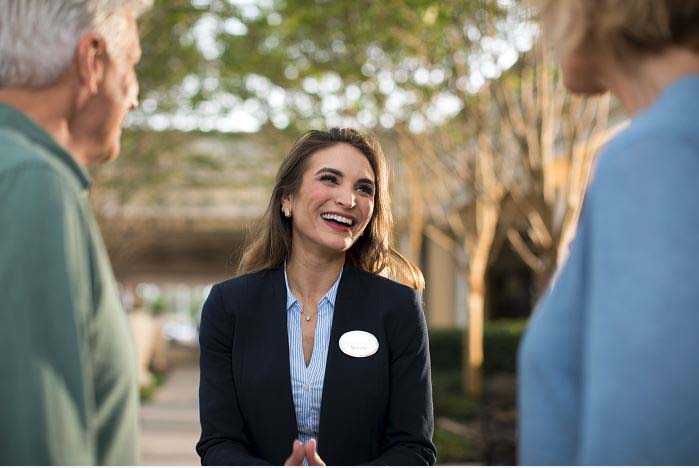 If you're exploring the idea of vacation ownership, then you've probably heard the stereotypical stories of timeshare presentations – holding audiences captive through high-pressure sales tactics.
But at Hilton Grand Vacations, we're committed to making your sales experiences just like the rest of your vacation: light, fresh and inviting.
Like a first date, you might be nervous. But remember that it's all about having a great conversation with someone who shares your interests. Once you see that we're equally as passionate about your time for rest and relaxation, you'll see there's nothing to fear.
Here's a behind-the-scenes look at one of our Las Vegas sales presentations:
Settle in for first impressions
Begin your experience on level three of the resort. When you enter, kiosks are scattered throughout the space where you enter information about your travel "personality." Telling us about your interests helps your sales representative customize a vacation ownership program just for you.
Travel to the top of the world
On the 54th floor of the resort, take in spectacular views of the Las Vegas Strip. Like all of our Hilton Grand Vacations resorts, your resort is perfectly situated in the heart of your favorite vacation spot.
Grab a snack and join your sales representative in a comfortable, open work space complete with technology to help guide your journey.
Here are a few tools that help us find the best vacation ownership program for you:
State-of-the-art technology. Flat-screen displays built into the desk and wall display data and images from any angle without straining your eyes.
Vacation calculator. This tool calculates how much you spend on vacations in a year and even over your lifetime. It demonstrates the unmatched value of vacation ownership.
Live reservations. View times when you would most likely want to travel via our live-reservation window. This feature gives you a first-hand look at the flexibility that comes with being an Owner and lets you choose your preferred vacation weeks.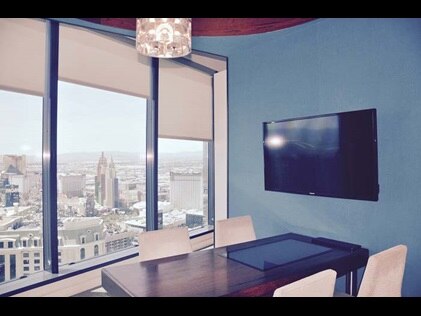 Discuss your ideal membership
Since the entire Hilton Grand Vacations sales presentation is tailored to you and your travel habits, be prepared for a conversation about your unique needs.
Here are some tools we use to you better understand vacation ownership:
Map feature. Browse detailed images of Hilton Grand Vacations properties around the world, and check destinations off your travel bucket list.
Points chart. Vacation ownership gives you the chance to earn points and take your membership to new levels, quite literally. Use our points chart to see the levels of point ownership and how you can plan for a lifetime of vacations.
Floor plans. No two resorts, or rooms, are the same. See unit layouts and find your new home away from home.
Reservation system. Learn how to use our reservation system and understand your destination's high and low seasons. We do our best to help you book your resort at the perfect time for you and your loved ones.
Special Owner rates (and Hilton Honors™ Bonus Points). Beyond teaching you about ownership, you'll need a moment to take in all the perks that come with it. Learn how to level up your stay and take steps toward the bonuses that'll make future memories stick.
Tour your home away from home
Next, tour some of our available suites. You'll see our commitment to make sure you're comfortable – no matter where you rest your head.
Imagine yourself waking up in that king-size bed or making dinner at the kitchenette. But keep in mind that any of our resorts around the world are available to you through the Hilton Grand Vacations Club.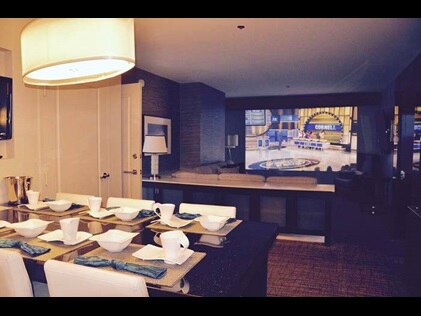 Step into vacation ownership
Learning about your ownership is like buying a new smartphone. You may already love the experience, but it takes time to learn all of its capabilities.
Whatever you decide regarding Hilton Grand Vacations membership, we have the team and the resources to help get you there.
Fill out our online contact form or give us a call at 800-230-7068 to learn more about how vacation ownership can change the way you travel.