Own Your Vacation with Hilton Honors Perks
Take your memory making to new levels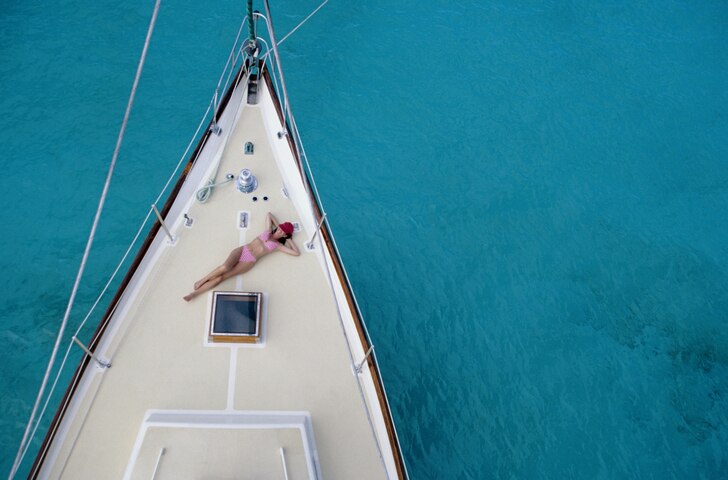 With vacation ownership from Hilton Grand Vacations, you gain access to a long list of dream destination resorts. But your membership perks don't stop there.
When you join our community of travelers, you're also joining the Hilton family and its award-winning guest loyalty program. As a Hilton Grand Vacations Owner, you receive automatic Hilton Honors status and all the perks that come with it.
So, if you thought a lifetime of memorable vacation was where it ended, think again. Your Elite status brings savings, travel opportunities and privileges that only a Hilton loyalty program can offer.
Climb the tiers of Hilton Honors
There are three levels of Hilton Honors membership. And the benefits get better with every level. Here's how they can transform your travel experience.
Silver
Every Hilton Grand Vacations Owner automatically earns Silver status. From this point on, you have the opportunity to earn bigger and better rewards each time you stay at a Hilton property.
With Silver status, you receive:
12 points per dollar spent
Complimentary water bottles
Fifth night free on Rewards Nights
Sit back, watch the points tally up and enjoy a free night on us after your fourth night. The more you stay with Hilton, the closer you get to reaching even greater benefits.
Gold
If you become an Elite Plus Member with Hilton Grand Vacations, you also receive Gold Hilton Honors status.
At the Gold tier, you can enjoy:
25% bonus on all Hilton Honors base points earned
Unlimited mile bonuses
Room upgrades
Continental breakfast
Diamond
You've traveled miles and miles earning free nights and points along the way. You're the ultimate vacationer. The highest tier you can reach as an Owner is Elite Premier, which also upgrades you to Diamond Hilton Honors status.
Diamond members receive:
50% bonus on all Hilton Honors base points earned
Executive Lounge access
Elite status gifting
48-hour room guarantee
Convert ClubPoints for double the perks
Vacation ownership is all about flexibility. We give you the option to convert your Hilton Grand Vacations points into Hilton Honors points. So, the points you earn as an Owner can be redeemed at any Hilton property worldwide.
If you want to vacation in Paris this summer, use your points to stay at a Hilton location. Members can access more than 5,800 properties in 114 countries, making ClubPoint conversion your ticket to world travel.
Go shopping online
Save on online orders with your Hilton Honors points and prepare for vacations before you pack your bags. Apply your Hilton Honors points at checkout when you shop on Amazon and wait for your travel gear to arrive at your doorstep. If you want to do your shopping with us, you can also use your points to buy your favorite products and services through the Hilton Honors Shopping Mall.
Bid on a once-in-a-lifetime experience
Your vacation is as much about the experience as it is the destination. Use your Hilton Honors points to bid on travel packages such as racetrack experiences, sports packages, culinary adventures and celebrity meet and greets.
With vacation ownership, there's always a new adventure to be had or a dream to fulfill. These travel packages can help you book the vacation of a lifetime.
Explore endless possibilities with vacation ownership
Club membership paired with the Hilton Honors program opens you up to thousands of destinations and vacation options. No matter your status, the flexibility of vacation ownership puts your dream destination well within your reach.
Fill out our online form or call 800-230-7068 to start your journey toward Diamond status and all the rewards you'll receive on the way.